Uncategorized
1,000-home Johns Island development near Charleston to have 9 builders | Real Estate | postandcourier.com
A group of nine builders will help develop a 1,000-home master-planned community underway on Johns Island.
The developers of the 2,000-acre Kiawah River, off River Road and across from Kiawah Island, said its "Builders Guild" will include firms that either are based in or have offices in the Lowcountry.
Level Building Projects, Structures Building Company/SBC Homes, Saussy Burbank, Kittrell II, JacksonBuilt Custom Homes, Dolphin Architects & Builders, New Leaf Builders and Shelter Custom-Built Living all have a a presence in the Charleston region. The ninth, Artisan Custom Homes, is based in Beaufort.
The developers said they paired the selected builders with architects, interior designers and landscape experts.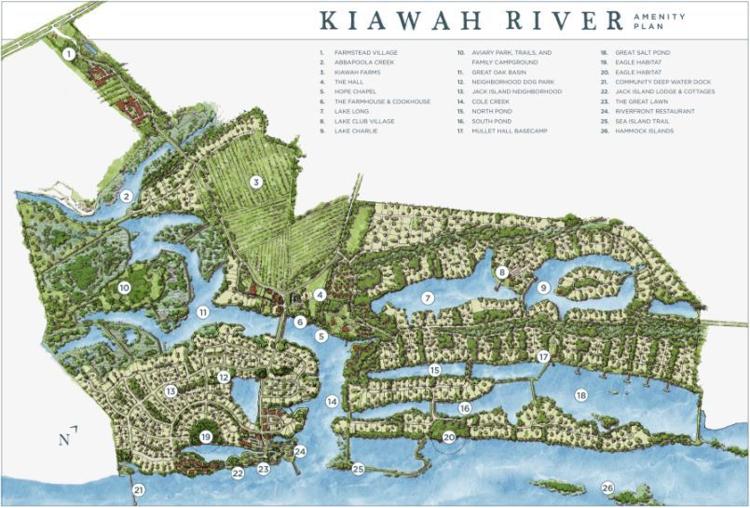 Kiawah River master plan
About half of the Kiawah River tract, which includes former cotton and rice plantations at the end of Mullet Hall Road, is slated for development.
The long-range project will include home sites along 20 miles of waterfront, marsh, green space and parks. It also will feature amenities and services such as a roadside farm stand, chapel, community hall, swim and fitness club, outdoor learning center and 100-acre working farm.
Eleven years in the making, Kiawah River is being spearheaded by The Beach Co. of Charleston and private investment and management firm McNair Interests of Houston.
King-size lease
A global pillow and bedding supplier to some of the best-known retailers has upped its game in the Charleston area.
Soft-Tex International, of Waterford, N.Y., recently renewed its lease and and added 50 percent more warehouse space to occupy all 236,843 square feet at 3191 Ashley Phosphate Road in North Charleston, according to the commercial real estate firm Avison Young, which represented the tenant. 
In 2013, when the company was looking to expand its imported product line and evaluate East Coast distribution needs, Alan Bolduc of Avison Young worked with the company to find a 25,000-square-foot space in the Charleston area.
Sign up for our new business newsletter
We're starting a weekly newsletter about the business stories that are shaping Charleston and South Carolina. Get ahead with us – it's free.
Within a year, it relocated and expanded into a 65,000-square-foot site in its Ashley Phosphate building. In 2015, Soft-Tex expanded to 145,000 square feet at the site.
Products from the manufacturer and distributor can be found at retailers such as Macy's, Bed Bath & Beyond, Amazon, J.C. Penney, Dillard's, Kohl's, Aldi, Lowe's, HomeGoods, TJ Maxx and others, according to the company's website.
"Soft-Tex International is a tremendous success story, combining superior products and service with a strategic distribution network to serve its growing list of top name retailers," Bolduc said. "The company's significant market growth is also a testament to the efficiency of the South Carolina Ports Authority as it works to support the distribution needs of companies around the world."
Soft-Tex International has an extensive manufacturing capacity and customer network that relies on the speed and efficiency of the port system, according to a statement.
"Our South Carolina distribution facility is a significant driver of our growth, helping us respond quickly to changes in customer demand and increase our market share in the U.S.," Soft-Tex CEO Jeff Chilton said in a statement.
Ports Authority president and CEO Jim Newsome said the company's expansion is indicative of the success of port-supported consumer goods distribution facilities in the Charleston area.
"We look forward to continuing to meet their global supply chain needs," Newsome said.
This content was originally published here.