Uncategorized
6 Best Real Estate CRMs for 2020
A real estate customer relationship management (CRM) tool is one that tracks buyer and seller leads throughout sales processes. We compared 19 platforms and chose the six best—including the best real estate CRM overall—based on price, tracking features, ease of use, customer service, and reporting options.
Top 6 Real Estate CRMs for 2020
Real Estate CRM
Large teams looking for a real estate-focused lead management features and third-party integrations
How large is your team?
Do you need built-in IDX website support?
Do you need automated email marketing or text marketing functionality?
How We Evaluated the Best Real Estate CRM
For a real estate agent or office, the effort of juggling each lead, understanding their position in the pipeline, and moving them through the buying cycle often takes time away from making sales. To address this, we chose CRM software based not only on price, but on ease of use, tracking functionality, and straightforward reporting to help agents better manage their sales pipelines.
Here are the criteria we used to evaluate the best real estate CRMs:
Wise Agent checks all of the boxes mentioned above because it is an affordable real estate CRM with robust features like automated marketing, built-in landing pages, and lead tracking. All of these features are managed through a user-friendly dashboard and comprehensive enough to help you stay engaged with contacts through the sales cycle.
Wise Agent CRM: Best Overall Real Estate CRM
Wise Agent CRM is an industry-leading CRM specifically made to help real estate agents track leads, manage transactions, and create landing pages and email campaigns. Wise Agent is unique because it provides these features, as well as reporting, for a low fee of only $29 per user, per month. Wise Agent is our choice for the best CRM because it offers so many vital tools and features for one low price.
Wise Agent Pricing
Wise Agent is affordably priced at $29 per user, per month, with a complimentary one-on-one onboarding after a free 14-day trial period. If you choose to pay annually, the price changes to $299, or $25 per user, per month. There is custom pricing available for large groups and teams under its Enterprise program.
Wise Agent Features
Wise Agent does a good job of packing features into a single pricing tier. These features include email marketing, a team calendar, landing pages, document storage, robust reporting, and more. Unlike other industry-specific CRMs like PropertyBase or general-purpose CRMs like Freshsales, Wise Agent provides all of the features real estate agents need to engage with their leads without adding layers of complexity or cost.
Email Marketing Campaigns
Wise Agent is designed with easy to set up email templates and auto responders. Drip marketing email campaigns deployed at set intervals keep leads involved in the buying cycle. In contrast, emails triggered by user behavior—like a visitor clicking on a property within the agent's website—can send them more information about listings or encourage them to schedule a viewing automatically.
PropertyBase and Realvolve also offer plans with email templates. However, LionDesk is the only real estate CRM that allows you to include videos in your automated emails.
Team-friendly Calendar
Keeping the whole real estate team on the same page is easy with the Wise Agent team calendar. You can sync calendars easily for all users in an agency and check the availability of other team members. This keeps the whole team on the same page. The Wise Agent calendar also syncs with your Google calendar.
Landing Pages
Wise Agent customizable landing pages—created using simple templates and a drag-and-drop editor—give agents the ability to create listing-specific pages which can collect lead information. Customizing these pages is easy with the image and text modules that are included. Additionally, Wise Agent includes robust lead capture forms and offers users the ability to link their own domain names to individual landing pages.
Social Media Enhancement
Wise Agent social media contact enhancement uses the email addresses of new leads to search through social media profiles. If matching profiles are found, the CRM pulls forward information on lead relationships, location, demographic data, and more. This information can then be used for targeted ad creation and marketing campaigns.
Document Storage
Frequently used documents, presentations, and files can be stored for quick access on the Wise Agent dashboard. All users get unlimited storage, so it's easy to use this feature for sharing files with users and centralizing all documents needed for transactions. LionDesk similarly offers unlimited document storage.
At the top of the Wise Agent dashboard are category buttons that can be used to build a report. Report categories include completed activities, emails sent, leads, team efforts, and goals. Although the reporting is not as detailed as Freshsales or PropertyBase, the basic metrics help agents analyze sales and rework goals.
Third-party Integration
Third-party integration was carefully incorporated into the DNA of Wise Agent. The list of tools that interface with Wise Agent includes Mailchimp, Zillow, Zapier, G Suite, Facebook, Twitter, and BombBomb, among many others.
To integrate these platforms, real estate agents can click the "Integrations" tab in the top menu, and then click on the third-party options that match their needs. Although LionDesk and Realvolve also offer various third-party integrations, Wise Agent offers the largest variety.
Ease of Use
Wise Agent is intuitive without sacrificing features. It combines the visual nature of Pipedrive with the performance of PropertyBase to make daily use easy. You don't have to go through several screens or different modules to get the information you want, and many actions can be completed without leaving the dashboard.
Customer Support
The first step in using Wise Agent is a complimentary one-on-one onboarding for all accounts. In addition to this, Wise Agent offers 24/7 support with every package, which goes beyond all other CRM solutions on this list. If customer support with online videos and training are an important part of your success, then Wise Agent is a good choice.
What Wise Agent Is Missing
Wise Agent is missing lead generation and advertising capabilities. This is a common trait of most real estate CRMs, but it is a problem that's solved by integrating a third-party lead generation solution like BoldLeads or Real Geeks. The platform can seem slightly dated with old layouts and dashboards.
What Users Think About Wise Agent
The majority of users felt that Wise Agent was easy to use at a great price. Some notes were indicating the interface seemed dated to users who were accustomed to sleek platforms like Pipedrive, but users also reported that Wise Agent was the best value for the money. Learn more about pricing and reviews on our Wise Agent CRM review page.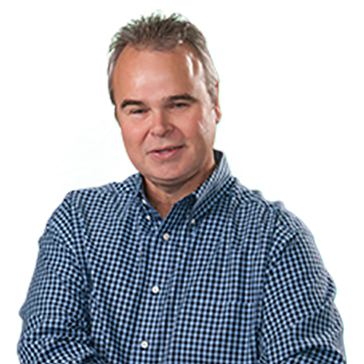 "We use Wise Agent for lead distribution to our team. It is very affordable compared to other [tools]. What I like most about Wise Agent is that when you call, they answer the phone and talk you through whatever you need. The customer service is amazing, and its software is very user-friendly."
―Allen Dietzschold, Executive Broker, EXP Realty NWA
Freshsales: Best Real Estate CRM for Advanced Customization
Freshsales is an easy-to-use CRM with a free plan and paid plans that start at $19 per month. While it isn't specifically designed for real estate, it can be easily modified to suited to real estate agent needs due to its customization options and robust reporting. It also includes marketing tools and lead assignment functionality. These features make Freshsales ideal for busy real estate offices and brokerages that want more custom CRM experience.
Freshsales Pricing
Freshsales starts with a Free Forever basic plan and upgrades to a feature-rich CRM with four pricing options, ranging from $19-$79 per month per user. An annual contract will save you a few dollars per month, making it a more affordable option than many industry solutions. There is also a 21-day free trial.
Freshsales Tiered Features
$65 per user, per month
Personalized Mobile Settings
N/A
The Sprout plan includes the basic elements of a real estate CRM, including deal checklists, a contact database, and lead tracking. You also have access to a mobile app. If you're looking for a bare-bones option, the Sprout might be all you need. However, if you want access to phone support, marketing tools, and reporting features, its Blossom or Garden plan will likely be a better fit.
The Freshsales Sprout plan is right for agents who are starting out and want to begin tracking leads. It's the ideal way to get a feel for a CRM without complex modules to complicate tracking processed or increasing costs. Plus, you can always upgrade when it comes time to add more features.
While the Sprout plan includes the basic elements of a real estate CRM, the additional features in the Blossom tier include basic reporting, pipeline management, and task lists. The added elements on the user interface make it easy to navigate and organize contacts and deals for $19 per user, per month.
The Blossom tier is one of the lowest-priced plans on our list and only half the price of Wise Agent. It's right for individual agents and small offices that have a low budget and need only the basics in a real estate CRM.
The Garden tier is where Freshsales provides the ability to automate workflows, use email templates, and assign leads for $35 per user, per month. The ability to assign leads to different agents gives users extra control of the pipeline, and the workflow process, similar to Pipedrive and the email templates, makes setting up your email marketing campaigns easy.
This tier is best for agents and teams who want the marketing features of having multiple sales pipelines more advanced tracking methods. This plan is just a few dollars less than Wise Agent and offers almost as many features.
The Estate tier adds customization to help agents create the ideal real estate CRM for their needs and adds the most flexibility of any of the Freshsales plans. Smart capture forms are particularly valuable in this plan. They tell brokers where a lead comes from so they can craft marketing campaigns more effectively to nurture them through the pipeline for $65 per user, per month.
The Estate tier is a terrific option for agents or brokers that are willing to spend more money to be able to customize their real estate CRM. From customizing lead streams to digging deeper into sales reporting to mapping key performance indicators (KPIs), this real estate CRM is packed with features that rival Propertybase's, while offered at a more reasonable price point.
What Freshsales Is Missing
Freshsales does not have the real estate design of other realty-specific CRMs like LionDesk, Wise Agent, or PropertyBase, but the same features are available. If you're keen on finding a real estate-specific CRM, then you might want to try one of the other options on this list because Freshsales customization might be time-consuming.
What Users Think About Freshsales
Most users expressed a positive experience with Freshsales, noting, however, that it required some upfront investment in customization. Other users noted that the quick learning curve and ability to hit the ground running were advantages of Freshsales due to its ease of use. Visit our Freshsales CRM review page to find out more.
Pipedrive: Best CRM for Visual Lead Tracking
Pipedrive is a full-featured, general-purpose CRM starting at $15 per user with a visual overview of the entire sales pipeline that can be manipulated easily with drag-and-drop functionality. Pipedrive is ideal for "visual learners"—real estate agents who like a visual dashboard to see where each lead is in the pipeline quickly and drag-and-drop leads to new lead stages for easy management.
Pipedrive Pricing
Pipedrive begins with the basic features of a real estate CRM at $15 per month, which is affordable compared to other solutions like PropertyBase. Each package becomes more attractive with an annual contract that saves the agent about 17% per month. With a 14-day free trial, you can test the features without risk easily.
Pipedrive Tiered Features
N/A
At $15 per user, per month, Pipedrives' Essential tier allows customization of the dashboard mixed with a streamlined pipeline view that gives real estate agents a clear and accurate picture of their sales opportunities. The Essential plan also includes advanced reporting that includes the number of opportunities currently available, sales performance, and how many deals were won and lost.
The Essential plan is suitable for individual real estate agents who want the power of reporting mixed with the basics of an easy-to-understand dashboard that allows you to take action and complete tasks quickly. With the ability to create calendar events and set follow-up reminders from one place, agents get an easy-to-manage real estate CRM at an affordable cost.
The Advanced tier is all about taking a step up from the daily sales process to build in marketing automation and allow buyers to schedule their own meetings with you through online forms for $29 per user, per month. Advanced Tier marketing tools include user-triggered emails and text messages, as well as drip email campaigns and auto responders.
The Advanced tier is right for busy real estate agents who want to customize their marketing efforts and get rid of repetitive tasks that eat up time. With automated emails and follow-ups combined with the ability for buyers to schedule their own meetings, you are free to move on to closing more sales.
Professional Tier
The Professional tier allows administrators to create team tasks and reports to measure performance against goals. The forecast feature gives you the ability to see revenue predictions based on marketing and advertising efforts. Additional features like customized permissions and single sign-on give administrators the power to analyze the way a company works, from lead capture to completed sale.
The Professional tier is right for agencies and brokerages that need the ability to track leads while also managing the performance of individual agents, teams, and the company as a whole for as little as $59 per user, per month. It can be used easily by both individual agents within a company and by administrators who need to create robust sales reports and forecasts.
What Pipedrive Is Missing
Pipedrive is a lead tracking system. Real estate-specific marketing templates, drip campaigns designed for real estate agents, and lead generation tools are missing. For those seeking a CRM that is designed for the real estate industry, you might want to try Realvolve, Wise Agent, or LionDesk.
What Users Think About Pipedrive
Most users are happy with the way that Pipedrive presents information in a clear, visual way that cuts down on searching through menus or looking for ways to complete tasks. Some Pipedrive users were dissatisfied with the lack of scalability, such as the ease of upgrading from one plan to another. So, if this is an issue, then you might want to try a team-based solution like PropertyBase. Visit our Pipedrive review page to find out more about what users think.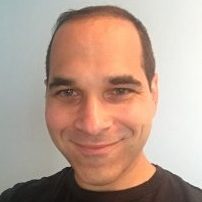 "Pipedrive is lightweight, simple, and customizable easily. Our CRMs are for contact information, note-taking, and scheduling activities pertaining to property owners. Pipedrive's ease of us is also ideal for new staff jumping in with a learning curve of a few hours."
―Earl White, Co-founder, House Heroes LLC
LionDesk CRM: Best for Advanced Real Estate Marketing
LionDesk is a real estate CRM with advanced marketing technology like video emails and texts. Their innovative marketing tools include social media lookup of new leads, click-to-call functionality, and text-to-sell codes, allowing you to connect with leads easily. This CRM starts at $25 per user and is best for agents and realty offices comfortable with technology and interested in marketing via their CRM.
LionDesk Pricing
LionDesk offers a free 30-day trial to test features and starts between $25 and $49 per user, per month, after that, depending on messaging needs. Custom pricing is available for larger teams at the Enterprise plan level. The Pro Plan costs slightly more than general-purpose CRM plans but offers more real-estate specific benefits.
LionDesk Features
Many real estate CRMs include contact databases, pipeline management, email drip campaigns, and auto responders. LionDesk adds to these baseline features by including dynamic video emails, video texts, and click-to-call features.
Email & Text Message Marketing Campaigns
Real estate agents can customize their LionDesk email and social marketing campaigns to share information with a buyer, like new property listings, based on buyer preferences and search habits. Unlike any other CRM on the list, LionDesk allows videos to be added to email templates to personalize the buyer experience with messages from the agent or walkthroughs of a property.
Users can also use LionDesk to create specialized codes and phone numbers that can be used for specific email and text message campaigns. This allows agents to track lead communication more easily. Also, LionDesk can create local area code phone numbers for agents so that they can keep their own phone number private. However, LionDesk does set limits on the number of messages you can send each month, depending on which plan you choose.
Team-Friendly Calendar
LionDesk has a friendly team and individual calendars that allow agents to set reminders for follow-ups. This feature is available with Wise Agent at about the same price point but is more complex in LionDesk. If technology is a pressure point for your real estate organization, Wise Agent is probably a better option.
Landing Pages
Despite the incredible features of LionDesk, internet data exchange (IDX)-enabled landing pages are not included in the CRM. If you already have a website and you want to add enhanced marketing features, then LionDesk is a good choice. For agents that want a one-stop approach to their real estate business that includes an IDX website or landing pages, then PropertyBase or Wise Agent are better choices.
Social Media Enhancement
Using lead email addresses, LionDesk can search social profiles on LinkedIn and Facebook to find more information about a lead. This information is then added to the lead contact card in LionDesk CRM to help real estate agents with their marketing efforts. If you want a less technologically complex real estate CRM, then Wise Agent or Realvolve would be better.
Document Storage
Agents can keep materials in LionDesk's document storage for easy, continuous access. LionDesk CRM provides 200 MB to 1GB of storage, depending on your plan. This storage is ideal for holding videos for emails, images of properties, or various other multimedia that you plan to use in marketing campaigns. If you want more storage, Wise Agent provides unlimited document storage.
Reporting
LionDesk has a robust reporting structure for daily use and long-term forecasting. With reporting that mirrors Pipedrive, Freshsales, and PropertyBase, LionDesk boasts an easy-to-understand and customized reporting dashboard that shows sales by contact channel, leads by source, expected sales, pipeline stage, activity log, and email metrics. If sales reporting is important to your office, then LionDesk is a good real estate CRM option for you.
Third-party Integration
By integrating well-known real estate and standard third-party solutions like Facebook ads, Zapier, Real Geeks, Zillow, Trulia, and Realtor.com, LionDesk is expanding the big sales picture by capturing all leads from multiple lead generation sources in one place. LionDesk, like Zillow Concierge, also contacts each new lead with a customized auto responder to ensure they remain engaged.
Ease of Use
LionDesk is very easy to use with an intuitive visual display that balances tasks with reporting features and a to-do list that doesn't get in the way of usability. Similar to Wise Agent, the LionDesk dashboard feels sleek and modern with a design similar to popular email or web browsing platforms. Pipedrive and LionDesk make it easy to click around and figure out actions without the need for instruction.
Customer Support
Similar to Realvolve, LionDesk offers email and phone support five days a week from 7 a.m. to 5 p.m. Pacific time. Inside the dashboard, there is a chat module for asking questions, and all accounts start with a free onboarding call to help real estate agents make the most of their CRM. If you want a CRM with even more support, Wise Agent offers customer service 24/7.
What LionDesk Is Missing
LionDesk CRM is missing out-of-the-box usability. The LionDesk interface feels more like Realvolve or Wise Agent with some lifting for customization, but the customer service is available to help get you started. If quick setup is an issue, then you might want to examine other options like Pipedrive.
What Users Think About LionDesk
Reviewers agree that the setup of LionDesk requires a time investment, but most also agreed that it was well worth the effort for the features to be of full benefit. Similar to advocates of Wise Agent, users thought that LionDesk was an exceptional real estate CRM for the price point. Check out some LionDesk reviews for more information.
Realvolve uses the basic building blocks of a useful CRM to create a low-maintenance and robust lead tracking system, starting at $49 per month. Without complex modules to learn, agents avoid extra clicks, track leads with ease, and stay engaged with buyers. Real estate agents can increase efforts to stay connected with buyers without juggling other tools, making it far and away the best option for less tech-savvy agents.
Realvolve Pricing
Realvolve's pricing is based on the number of users and slightly more than the competition. Plans begin at $49 per month for a single user and one assistant and can go up to as much as $370 for team of 10. However, there is a price break with an annual contract.
Realvolve pricing plans are as follows:
Realvolve Features
Realvolve takes its real estate CRM back to the basics to create an easier platform that saves time in task completion. It offers advanced features like email, social media lookup, and texting in an easy-to-use interface. Realvolve is the best real estate CRM for agents that want the ability to connect with leads and track their progress through the sales channel without complex modules or various steps.
Email Marketing Campaigns
Realvolve ensures you can communicate with leads multiple ways, including via automated emails and auto responders, as well as text messages, so that you can reach contacts at different touchpoints and send timely follow-ups. Agents can customize Realvolve email templates to set up and send communications to targeted groups of buyers quickly.
Team-friendly Calendar
Realvolve allows you to manage deadlines and key dates with a calendar synced between devices where you can view tasks and due dates for a single contact or property. You can also customize the calendar to create workflows and processes to keep your team organized.
Landing Pages
Realvolve has integrations to support landing page creation and design. Its integrations include Leadpages and Easy Agent Pro. If you want a CRM that has built-in landing page creation and customization, Wise Agent might be a better fit.
Social Media Enhancement
Realvolve has Facebook and Twitter integrations available so you can automate your posting or social media advertising efforts. You can send social media messages directly from the Realvolve, similar to Wise Agents' dashboard.
Document Storage
Realvolve has unlimited storage for documents and presentations, like Wise Agent. This amount of storage is typically only available for higher-priced plans as is the case with PropertyBase. This makes Realvolve great for agents who need to centralize all of their multimedia marketing materials.
Reporting
Realvolve matches other real estate CRMs like Wise Agent for sales reporting functionality. True to its timesaving mission, Realvolve uses widgets to display sales reports on the dashboard at sign in and allows for only basic reporting, including average commissions, revenue, sales volume, and the number of closed deals. If customized reporting is important, then Pipedrive or Freshsales are better choices.
Third-party Integration
Realvolve integrates with well-known platforms like G Suite, Zapier, various email programs, and Evernote as well as social media platforms like Twitter. These integrations allow real estate agents to interact on social media and via note-taking apps seamlessly.
Ease of Use
Realvolve focuses on making its real estate CRM intuitive and functional. Designed to mirror website browsers and email interfaces, Realvolve delivers what users expect to see without unnecessary complications or clunky modules. Like Pipedrive, the easy-to-read dashboard captures the whole picture at a glance, but Realvolve's additional features make it the easiest CRM of all.
Customer Support
Realvolve goes the extra mile in customer support. With efforts that match Wise Agent and LionDesk, Realvolve checks the customer service box with phone, email, and chat support alongside online videos and podcasts to help you make the most of the CRM's features.
What Realvolve Is Missing
Like LionDesk and Wise Agent, the look and feel of Realvolve can be basic for a sophisticated user expecting a more visual appeal. However, the lack of complex modules lowers the learning curve for many users who want to finish the job.
What Users Think About Realvolve
Most users think that Realvolve delivers on the promise to provide a basic real estate CRM without extra fuss or added menus. Some users noted that there was some setup time involved for customization, but it was worth the effort. Find out more by reading our Realvolve CRM reviews.
PropertyBase CRM: Best CRM for Advanced Integrations
PropertyBase CRM is a real estate-specific CRM offering custom-priced IDX-integration, robust sales reporting, and transaction recording. Its standout feature, however, is its wide range of internal and third-party integrations. Due to this advanced functionality, PropertyBase is best for users who already use other tools to capture leads or manage operations and need to combine it with a real estate-specific CRM for marketing and additional pipeline tracking.
PropertyBase Pricing
PropertyBase is a robust real estate CRM for designed for larger, Salesforce-familiar teams. There are two plans offered: the Silver, which features the CRM and marketing automation, and the Blue plan, which adds features like a brokerage website. However, pricing for both is tailored to individual needs.
PropertyBase Features
PropertyBase used to offer tiered feature plans but has since moved to a tailored solution module designed to ensure that users are only paying for the features and services they want. In addition to built-in functionality like dashboards and reporting, users can also add in tools like BackAgent, PropertyBase's internal transaction management tool, or its BoldLeads real estate lead generation add-on.
Email Marketing Campaigns
PropertyBase's email marketing features include drip email campaigns as well as a marketing center to help you manage your email outreach efforts. The tool also allows you to create smart lists for your campaigns, which can then be used to automatically follow-up with contacts based on website behaviors using one of the many built-in real estate specific email templates.
Team-friendly Calendar
Like Wise Agent and LionDesk, PropertyBase integrates with Google Calendars. However, it also integrates with Outlook and Apple calendars as well, giving your team the option to use whatever calendar management program they prefer. You can then see all appointments for your team at a glance.
Contact Management
PropertyBase integrates with several tools like Zillow and Trulia and gives you the ability to set up rules, which will route leads to the agents you specify automatically. It also includes robust dashboards, giving you insight into individual and operational performance metrics.
Third-party Integrations
In addition to integrations with real estate lead generation tools, PropertyBase works with tools like DocuSign, Great!Schools.org, TestimonialTree, and BombBomb. This allows PropertyBase to act as a central hub for activities required by agents and brokers at either end of the sales funnel without requiring them to give up the features they love in the other products.
Backoffice Operations
PropertyBase offers commission portals for agents and franchise management modules to make licensing run smoothly, which are features not found in many other CRMs. It also offers unlimited media storage for ease of asset access and a deeper financial picture via sales reporting and forecasting.
PropertyBase Customer Support
PropertyBase offers customer support through trouble tickets and an online library referred to as Self-Support. Unlike Wise Agent or LionDesk, representatives can take up to 48 hours to respond. Given the complexity of the system, if customer support is an issue for you or your team, then you might want to look for another option.
What PropertyBase Is Missing
While pricing is not public, PropertyBase has historically been priced above other more user-friendly options like Wise Agent and required a minimum number of users. Depending on the size of your team, individual agents might find PropertyBase CRM to be a more costly option when compared to LionDesk CRM, Pipedrive, or Freshsales.
What Users Think About PropertyBase
Some users noted dissatisfaction with the learning curve associated with the various modules in PropertyBase and slow customer support. Other users expressed their happiness with the features and all-inclusive nature of the platform of PropertyBase. If you would prefer a CRM with faster customer support and a smaller learning curve, you should try Wise Agent or Realvolve. Find out more on our PropertyBase CRM review page.
How to Pick the Best Real Estate CRM
Picking the best real estate CRM means making sure that leads are easy to track through the system and that the CRM itself is intuitive for the agent. If a task takes too much time to manage or the dashboard is hard to read, then it's likely to complicate sales processes, not streamline them. For that reason, be sure to consider usability, feature complexity, mobile-friendliness, and cost.
Here are some of the top things to consider when picking the best real estate CRM:
Alternatives Real Estate CRM Options
The best real estate CRM for your office or brokerage depends on your budget, technical skill level, customization need, and a minimum number of users. Although we tried to find the best six to meet the needs of real estate agents with teams of all sizes and experience levels, it's possible you need an alternative.
Alternative Real Estate CRMs
Real Estate CRM
Bare-bones real estate CRM with drip emails, expense tracking, and more for only $99 per year
Bottom Line
A real estate CRM is critical to tracking leads through the sales process. A good CRM helps agents stay connected to potential buyers until they are ready to purchase a property without vastly increasing time investment. These criteria helped to qualify the six top real estate CRM suggestions on our list for users of all experience levels.
Wise Agent emerged as the best real estate CRM because it is packed with the easy-to-use features that agents need to take their sales to the next level without eating up profits. With a 30-day free trial and outstanding customer service and integration, you can try out Wise Agent for your office without risk.
This content was originally published here.