Uncategorized
Harry Yap: Dominant Group's Founder & Head Reinvents Real Estate
In this series entitled Agent Success Stories, we sit down with agency leaders to find out their side of the story. From their humble beginnings to the challenges they have faced on the road to success, we learn that a career in the real estate industry is one filled with boundless opportunities – if you know where to look.
Harry Yap, Associate Executive Director at OrangeTee, is part of the Apex Achiever Group (AAG) that has helped many property seekers find their perfect home. With more than 27 years of experience in real estate, Harry has proven not only a formidable leader, but also an inspirational figure who has moulded his division Dominant Group in what it is today.
Harry strongly believes in breaking the norm, and sets himself apart by driving collaboration. He sets himself apart by encouraging efforts across agencies within and outside of his own division. As Dominant Group's Founder and Head, he relentlessly works to foster deeper relationships and run programmes that would help his agents develop immensely in both professional and personal capacities.
The sky is never the limit
Before joining the real estate industry, Harry worked as an Air Operation Officer in Air Force System Command in The Republic of Singapore Air Force (RSAF). As the Officer in charge of Operation and later as the Squadron Intelligence Officer, beside overseeing daily real life operational matters. He was tasked to supervise training programmes to upgrade the skills of his crew members. His natural leadership and charisma made it easy for him to win the trust and respect of his platoon mates.
Despite Harry's stellar achievements, he felt his growth plateau, which was why he took the leap of faith to leave the Air Force. To reinvent himself, Harry decided to pursue his intense passion for sales in the real estate industry.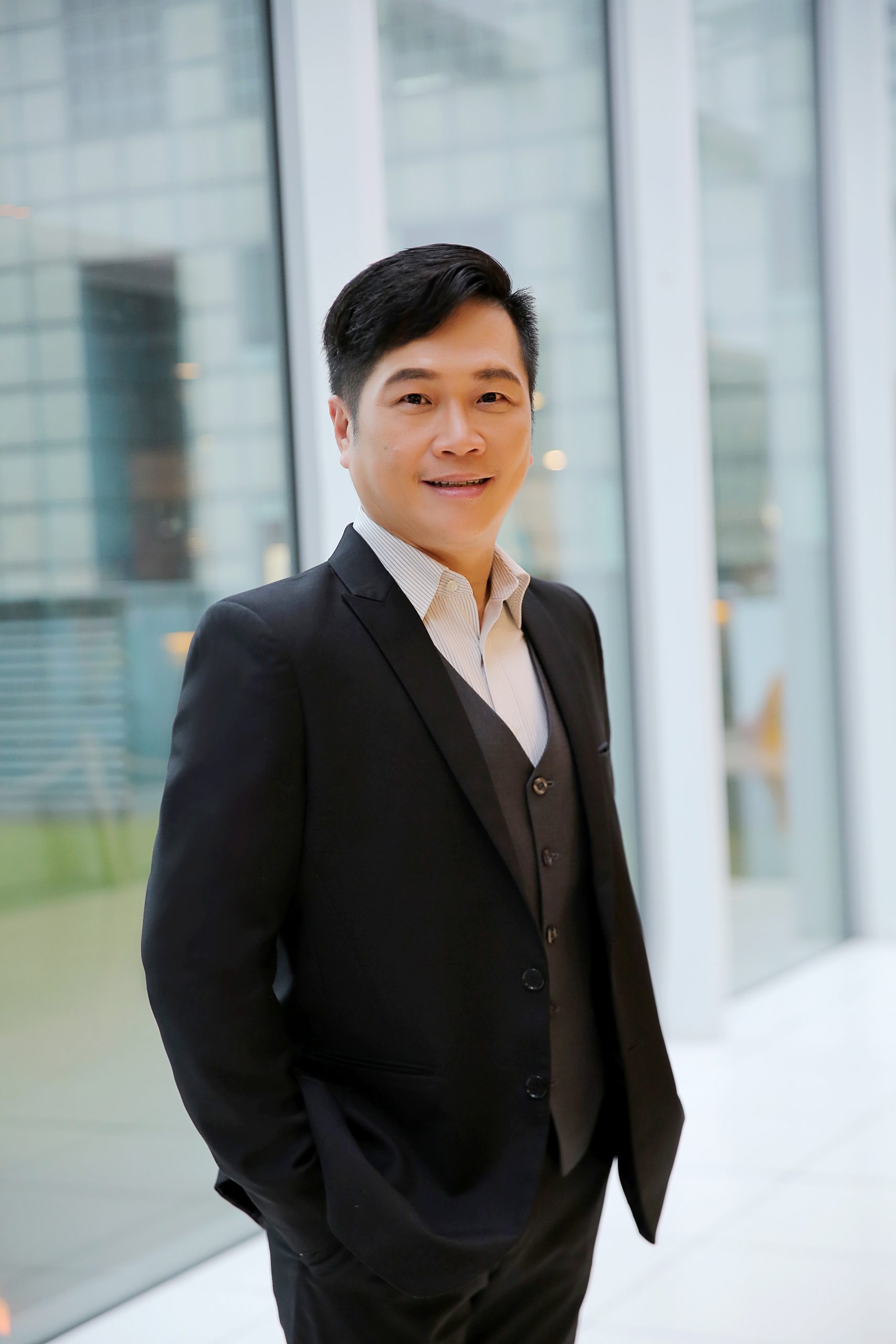 Starting off as a new agent, Harry's outgoing personality made it quick for him to rise the ranks. Under the mentorship of Dr Paul Yong, he worked hard to learn more about the real estate industry and soon became team manager of over 20 agents. Moving to Edmund Tie & Company in 1997, he began an exciting journey in real estate.
Keeping a humble mentality, Harry took initiative to venture into new projects marketing and launched initiatives both locally and across international borders in countries like Malaysia, Indonesia, Australia and Greater China. While it was undeniable that Harry had a strong flair in sales, Harry's sociable character made it easy for him to interact with his colleagues and both individual and corporate clients as his network grew exponentially.
In 2004, he was offered an opportunity to work alongside Mr Shaun Poh, now Executive Director of Cushman & Wakefield to be part of company's auction team. Despite heading a small team of about seven associates, their marketing efforts achieved the commendable figure of over 400 mortgagee properties within a span of three years.
This paved the way for more opportunities and was later contacted by Ms Tang Wei Ling, now the Managing Director of Collier International Singapore, where he and his team of more than 20 associates were given the chance to assist DTZ Investment Sales Department in their Collective Sales. They participated in more than 12 residential collective sale projects and successfully complete 7 major developments including Himiko Court, Futura, Airview Tower, Eden Spring and Paterson Road Landed Cluster, to name a few.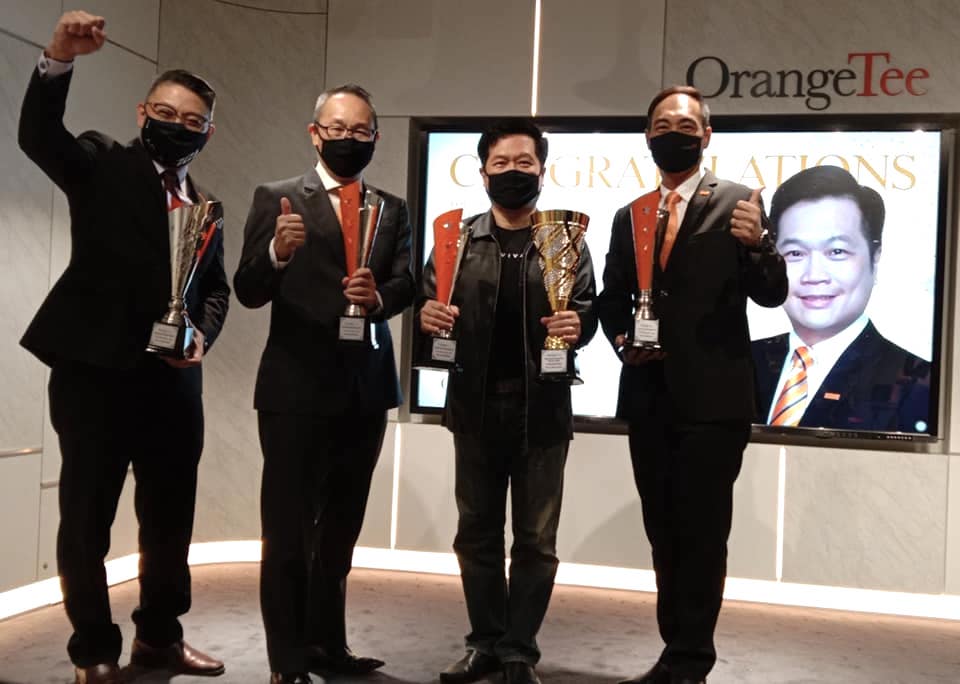 Being a man of high expectations, Harry promised himself to never be comfortable or complacent in where he is. After working for Edmund Tie, then called DTZ Debenham for 18 years, he saw that he wanted to venture to new uncharted islands as he recognised that OTT and AAG focus on information technology at that time would be able to offer him new challenge to grow.
So, despite being an established leader with a longstanding reputation and the Top Branch Head that year, he decided to give it all up to start from scratch in OTT with few of his team leaders. Upon hearing of his departure, over 150 of his proteges including many agents from other agencies followed suit and joined him in Jan 2017.
Today, Harry's division stands with over 260 agents winning awards yearly and in 2020 the Top Division Leader (Associate Executive Director), Top Project Sales, Top Sales Division, Top Sale Transaction and Top Rental Transactions Division.
Personalising his strategies to his client's needs and lifestyles
Harry's recent specialisation falls within the GCB (Good Class Bungalow) market segment as he possesses remarkable connections with high net worth clients, with an in-depth understanding of each clients' needs. He was amongst the first to notice the surge in GCBs activities when Covid-19 struck and began to build up his portfolio of GCBs.
With knowledgeable insights, Harry was able to constantly analyse market trends to ensure he stays one step ahead when seeking lucrative opportunities to serve high net worth clients. For his wider division, he hurried his team together to get them into over gear when partial real estate activities can be resumed in Phase 2 of the Circuit Breaker. He did this to gain as much team production as possible, as he could feel uncertain headwinds ahead. It was this insight that led them to reap rewards and constant sales since the start of Circuit Breaker.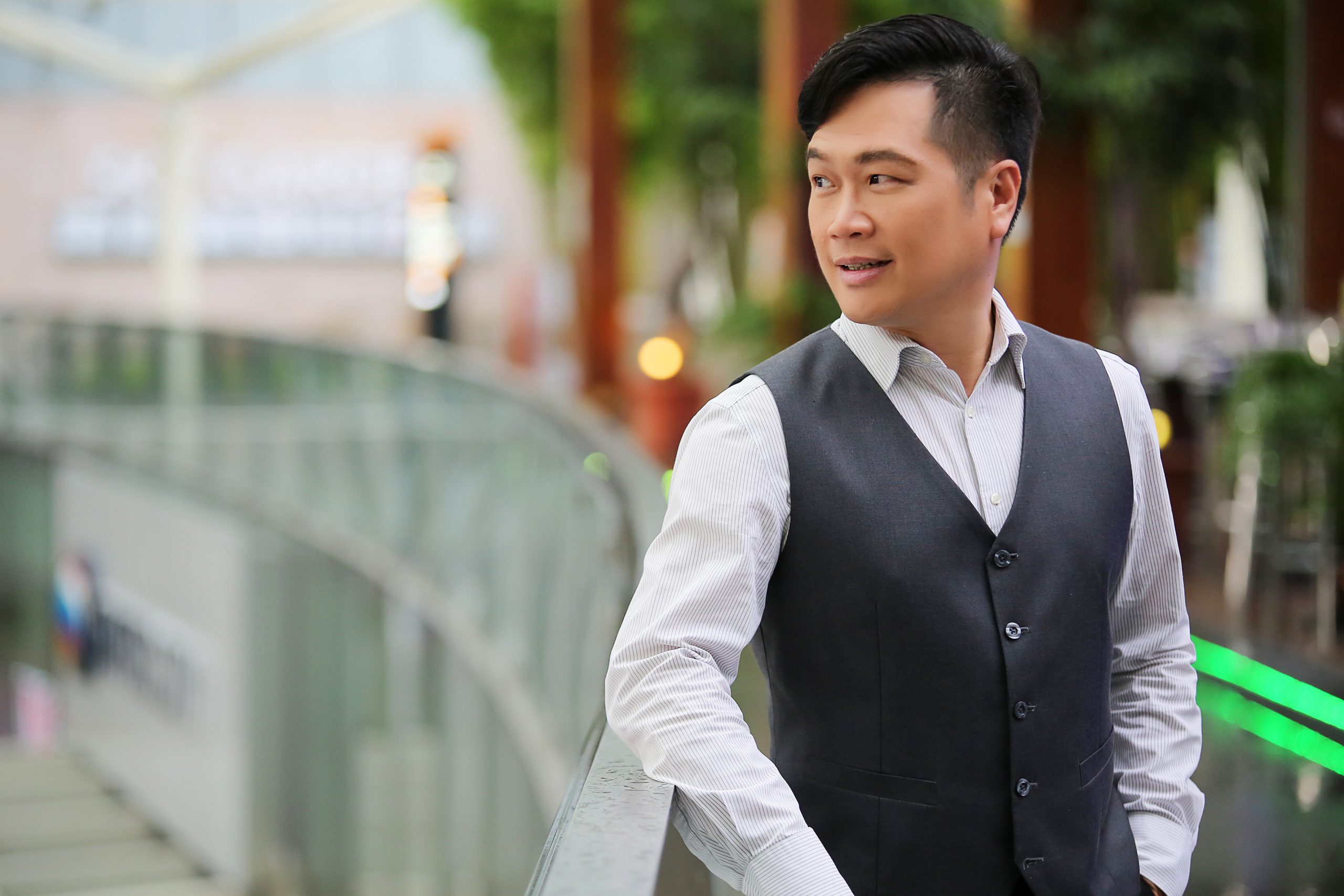 Harry pays extra attention to understanding his clients' lifestyles. For one, he believes in the correlation between the property valuation and architecture. During one of his consultation, he take time to sit with his clients to discuss their ideal buyer profiles before proposing new architectural adjustments to help add value to their property. From there, he would arrive at a comprehensive proposal for his prospects.
Harry's proposal engages several stakeholder including valuer, architect and builder to formulate the best strategy to market GCBs at the highest profit levels. Also as a value-add to his clients, he takes it upon himself to include a cost analysis report that breaks down all financial costs and options so clients can make the informed right choice. By preparing all this data on hand, he would save his clients and prospects massive amount of time and effort.
"The whole process of selling a GCB must never be one dimensional. To add value as a GCB agent, never view property as a superficial process of buying and selling, but instead think out of the box and acknowledge the many different parameters involved such as client expectation, investment horizon and most important their personal preference. Most times, price is not the top of their list, is the pride of ownership and the appreciation of finer things."
Making mentorship a personal, collaborative effort
Harry goes the extra mile when nurturing his team leaders and members to succeed. Instead of focusing just on team building, he prioritises quality over quantity as he strives to coach a selective number of leaders for them to pass their knowledge down to newer agents. As long as they have the same mentality and frequency, he believes that every agent has the potential to succeed beyond their own expectations.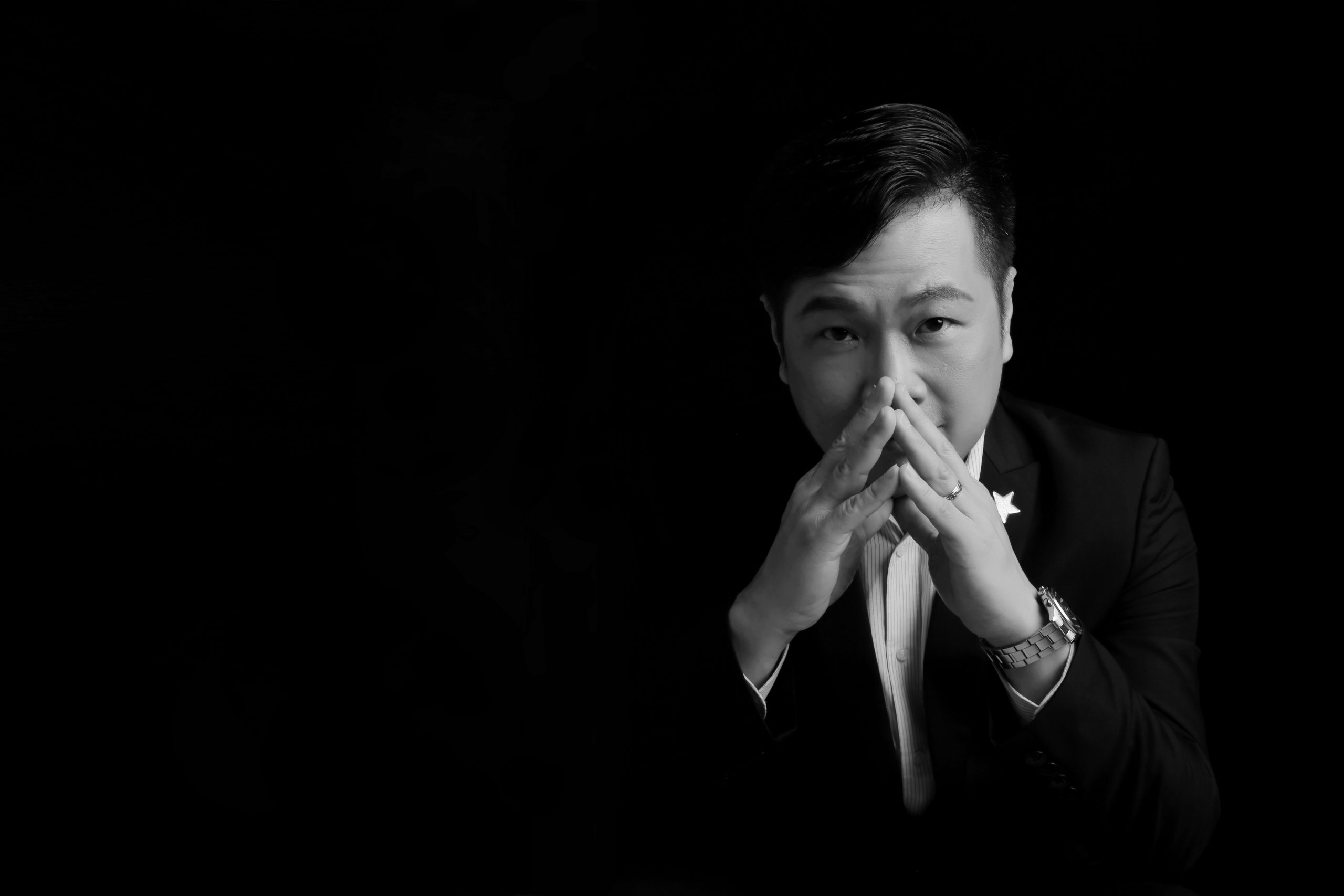 Collaboration acts as the central theme for Harry in building a holistic programme for agents to grow. Hence, within the Dominant Group, he created the Dominant Project Network (DPNetwork) where agents from external agencies can come together to network and have top taggers from these agencies make available to his team agents to harvest their leads easily. By doing so, everyone within his division will be made aware of what other agencies are doing and mutually benefit one another in professional and mental growth.
Furthermore, he expands his divisions into smaller sub groups based on specialisations where agents can easily join a network and seek mentors to reach out to. For instance, the Dominant Commercial Network (DCNetwork) was created for leaders who specialise in commercial real estate to connect with other commercial agents and motivate one another to succeed.
Challenging oneself to reach full potential
When Covid-19 hit the Singapore real estate market, Harry wasn't spared. He found his biggest challenge in interacting with his clients as the whole process of nurturing a lead completely changed. He noticed that consumers would be less inclined to call as they were more interested in other listings and would carry out their own research before setting an appointment.
From this discovery, he innovated new methods and trained his division to prepare written valuation reports for every property while remaining highly attentive to the different needs of their clients. By doing so, his agents are reminded not to overlook the smallest of details and effectively meet the ever changing needs of what the consumers want.
Adding on, to battle this pandemic, he launched Dominant Overseas Network (DONetwork) where agents would be able to network with property portals in China for co-broking and sale opportunities. Given how unpredictable the market is, he recognised that China's real estate continued to remain vibrant and sought their top notch features such as Virtual Tours as exemplary inspirational guides to follow.
Within this new initiative, he had also set up the Dominant Academy. A mentorship training setup open to all agencies where agents would always have an abundance of opportunities and training to grow. Rather than exclusively focusing on his own sales, Harry saw uncertainty as a catalyst for more opportunities for both his division and him to grow.
Advice to new agents
Harry believes that every agent should always be open to learning and to never stop growing. This become inevitable when major changes happen like Covid 19. He amply highlighted that if you do not learn and innovate, you can be easily replaced.
"It is vital to be dynamic and always embracing change. Nothing is static in this world. However, we do have the ability to always think out of the box and experiment to create better ways of accomplishing our goals. We should never take this for granted."
The post Harry Yap: Dominant Group's Founder & Head Reinvents Real Estate appeared first on 99.co.
This content was originally published here.