Uncategorized
Outdoor recreation plays larger role in W.Va. real estate market – West Virginia Explorer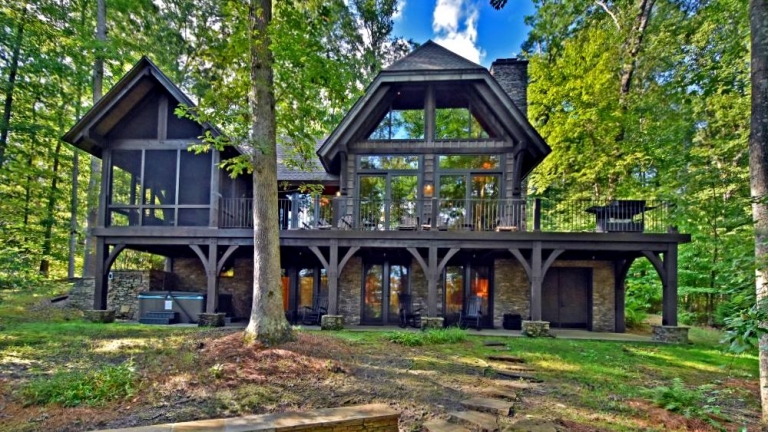 Recreational opportunities for hiking, biking, paddling, and rock climbing are playing a larger role in attracting new residents to West Virginia, says a real estate agent who specializes in recreational properties.
While venues such as golf and skiing have long been notable attractors, outdoor adventure has taken a lead in the Covid-influenced market, especially given the work-from-home movement, according to David Sibray, who is also the publisher of West Virginia Explorer Magazine.
"Now that people can live practically wherever they wish to, thanks in large measure to Internet access and the work-from-home movement many are choosing to live nearer the pursuits they desire," says Sibray, an agent for Lewisburg-based Foxfire Realty.
"We recently helped move a young e-commerce executive here from Manhattan, and access to kayaking and hiking trails were foremost in her reason to move to the Beckley area."
"Similarly, many of the potential residents we're working to welcome to the Fayetteville area are rock climbers from elsewhere in the metropolitan U.S. who are surprised at the relative affordability of land here."
The publisher of one of the state's leading guides to tourism, Sibray has been intimately involved in the growth of the state's outdoor recreation industry for more than 20 years and says the post-covid growth of that industry is remarkable, as well, especially where solitary adventures such as hiking, biking, and paddling are concerned.
"The growth of both industries is coincidental but no coincidence," he said. "People are turning to West Virginia for many of the same reasons—access to fresh air, clear-flowing streams, vast mountain forests, and low population."
While state residents have traditionally mourned the loss of industry and population over the last several decades, the Mountain State has benefitted in ways, he says.
"The rivers run cleaner now, and, beyond the cities, the air is free of manmade particulates, and many people in the cities are yearning for the benefits of rural life, which they may perceive as far less stressful," Sibray said.
Expressways that didn't exist 50 years ago now position many parts of the state within a four-hour drive of major U.S. urban areas, yet the Blue Ridge, Alleghenies, and other mountain chains have saved much of the region from sprawl and overdevelopment.
Sibray said the continued development of broadband Internet access seems to be the last piece of the puzzle needed to welcome people in many areas.
"Even in small cities and towns in West Virginia where access to outdoor recreation is not immediately apparent, homeowners who are thinking of selling their properties should be aware of the market potential," he says.
This content was originally published here.