Uncategorized
Pittsburgh, PA Real Estate Guide | Berkshire Hathaway HomeServices
Pittsburgh Real Estate Guide
Find Pittsburgh real estate for sale with Berkshire Hathaway HomeServices The Preferred Realty. Our team of professional real estate agents know the Pittsburgh region and can help you find the perfect home in your desired neighborhood. Whether you're buying your first home or you're looking to downsize, our Pittsburgh real estate agents can guide you through the entire process.
If you're selling your home in Pittsburgh, our professional real estate agents can prepare a comparative market analysis (CMA) to help determine the best price for your home based on the current market conditions. Our sales professionals can also help you effectively stage, photograph and market your home to help it sell in a timely manner.
If you're looking to buy a new home, you'll be pleased to know that all homes for sale in Pittsburgh can found by searching on our website. Our property details page showcase the home's photos, description, amenities, room and lot sizes, and more. Plus, you can easily request more information or schedule an appointment to see the house in person.
Speaking of seeing a house in person, Berkshire Hathaway HomeServices The Preferred Realty proudly hosts Pittsburgh Open Houses nearly every weekend.
Pittsburgh Real Estate Statistics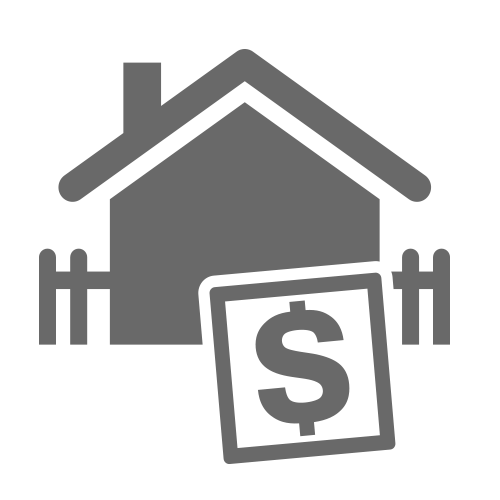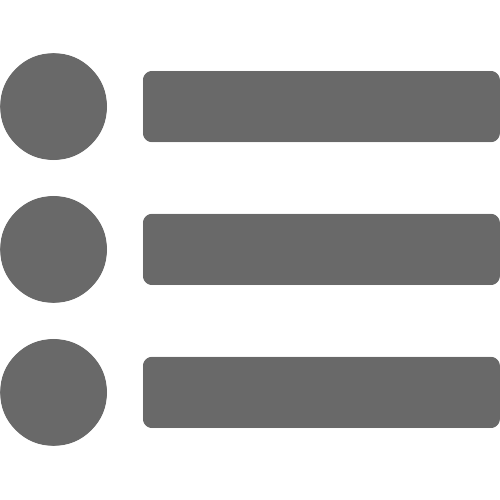 $279,783
Average List Price

2001
Sold in past 3 Months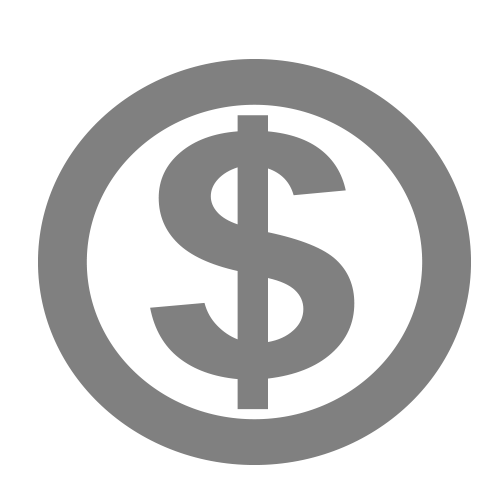 $213,992
Average Sale Price
Pittsburgh Real Estate Top Neighborhoods
North
In the North Hills of Pittsburgh, you'll find a range of suburbs with a lot to offer its residents. With award-winning school districts, several large parks, and an abundance of shops and restaurants, it's no wonder so many people flock to the Pittsburgh's North Hills. Better yet, routes 8, 28 and I-279 provide a quick commute into downtown Pittsburgh.
The North Hills is known for having some of the best shopping in the Pittsburgh area, including Ross Park Mall, McCandless Crossing, and the newest addition, The Block at Northway. The North Hills also boasts North Park — a 65-acre lake great for fishing, kayaking and paddle boarding. Don't forget to bring Fido to explore and make friends at the expansive dog park.
From new construction home sites to established neighborhoods, prospective home buyers are sure to find something they'll love in Pittsburgh's North Hills.
East
Pittsburgh's eastern suburbs have long been known for their tight-knit neighborhoods and variety of amenities. The eastern suburb of Monroeville boasts the popular Monroeville mall, the Monroeville Convention Center, several growing shopping plazas and multiple industry parks – making it an ideal place to both work and live.
Additionally, residents of Pittsburgh's eastern suburbs enjoy parks and recreation, public swimming pools, golf clubs, tennis courts, hiking and biking trails, and so much more!
Home buyers in Pittsburgh's eastern suburbs will be pleased to find a variety of housing types – from everything between mid-century modern ranches to newly constructed townhouses.
South
Head south of Pittsburgh and you'll find the suburbs of the South Hills. The South Hills has its fair share of amenities and conveniences. Boasting several award-winning school districts, expansive shopping centers and highly-ranked restaurants, it's easy to see why the communities that make up Pittsburgh's South Hills are highly desirable.
From quaint streets lined with coffee shops, cafes and boutiques to booming shopping malls and plazas, there is never a lack of thing to do. Plus, you'll find several golf courses, tennis courts, swimming pools and parks.
Prospective home buyers in the South Hills will find that there is a large selection of housing types to choose from. Traditional tudors to contemporary colonials, you're sure to find what you're looking for in the South Hills.
West
Pittsburgh's western suburbs may just be the most unique in town. Home to the Pittsburgh International Airport, residents of the Pittsburgh's western suburbs can conveniently travel the globe! Furthermore, Interstates 279 and 376 provide for easy access to downtown Pittsburgh and surrounding neighborhoods.
Pittsburgh western suburbs are also home to several large corporation headquarters, including Nova Chemicals, FedEx Ground and Dick's Sporting Goods. These companies, in addition to many others, reflect the community's focus on corporate development.
The suburb of Robinson Township showcases a variety of shopping and dining and the suburb of Hopewell Township features Raccoon Creek State Park, an award-winning golf course and a 60-acre industrial park.
With its ever-growing corporate development, it's comes as no surprise that Pittsburgh's western suburbs also has emerging residential growth.
Pittsburgh Real Estate Guide: Best Restaurants
When the most recognized and trusted rating guides, Zagat, names a city the "best food city," you must take notice! Based on its new openings, award-recognition and national media attention, Zagat topped Pittsburgh on its list of the Top 17 Food Cities of 2015.
From trendy gastropubs to traditional diners, you'll find an endless amount of restaurants in Pittsburgh!
Here is a list from Pittsburgh Magazine of the Top 33 Restaurants in Pittsburgh. Reserve your table today at one of these establishments!
Butcher and the Rye (Downtown)

Chengdu Gourmet (Squirrel Hill)

Dish Osteria and Bar (South Side)

Eleven Contemporary Kitchen (Strip District)

Everyday Noodles (Squirrel Hill)

Gaucho Parrilla Argentina (Strip District)

Il Pizzaiolo (Mt Lebanon)

Meat & Potatoes (Downtown)

Morcilla (Lawrenceville)

Piccolo Forna (Lawrenceville)

Root 174 (Regent Square)

Smallman Galley (Strip District)

Smoke Barbecue Taqueria (Lawrenceville)

The Twisted Frenchman (East Liberty)

Umi japanese restaurant (Shadyside)

The Vandal (Lawrenceville)

Wild Rosemary (Upper St Clair)
Pittsburgh Real Estate Guide: Best Kids Activities
Looking to have some fun? Pittsburgh is the place to be! You'll be amazed at the number of kid-friendly destinations and activities in Pittsburgh. From museums to amusement parks, you and your kids are sure to have a great time.
With a variety of activities, you'll have plenty to entertain the family all weekend long. Check out some of these hot spots:
Children's Museum of Pittsburgh

Senator John Heinz History Center

Phipps Conservatory and Botanical Gardens

Pittsburgh Zoo + PPG Aquarium
Pittsburgh Real Estate Guide: Best Annual Events
In Pittsburgh, there is never a lack of things to do! In addition to its sporting events and consistent list of arts and cultural activities, Pittsburgh features several annual events.
| | | |
| --- | --- | --- |
| Pittsburgh Craft Beer Week – An entire week dedicated to highlighting and promoting the city's finest craft beers. | Lawrenceville's Art All Night – Since its debut in 1998, Art All Night has grown year over year, showcasing more and more artists work. | Dick's Sporting Goods Pittsburgh Marathon – Game on, Pittsburgh! The Pittsburgh Marathon is a must for avid runners each and every year. |
| Dollar Bank Three Rivers Arts Festival – Art shapes the lives of every Pittsburgher, that's why the Dollar Bank Three Rivers Arts Festival is so popular! | Picklesburgh – What's the dill with Picklesburgh? Held on the Rachel Carson bridge, the Picklesburgh festival is all about the dill pickle – featuring it in both food and drinks! | Bloomfield little Italy Days – Since 2002, Bloomfield's little Italy Days has been celebrating the Italian culture in style. Usually held over 4 days, little Italy Days is jam packed with Italian food, music and culture. |
| Thrival Innovation + Music Festival – Every year, the Thrival Innovation + Music Festival delights attendees with several days of educational programs, finished off with a 2-day music festival that features top names in music. | Pittsburgh Pierogi Fest – Pierogis are a Pittsburgh favorite! The Pittsburgh Pierogi festival features some of the best pierogi dishes in the city, plus music, drinks and more. | Light Up Night – Every Pittsburgher looks forward to light Up Night. Each year, the city comes together to kick off the holiday season, and watch the city illuminated by dazzling holiday lights. |
Pittsburgh Real Estate Guide: Fun Facts
This city has a long and rich history – so there might be a lot about Pittsburgh that you don't know yet! For example, did you know that Pittsburgh has even more bridges than the city of Venice? With over 445 of them, the nickname "City of Bridges" is quite fitting. Also, did you know that Pittsburgh has the steepest public street in the United States?
Here are some other fun facts you might not have known about Pittsburgh. Pittsburgh is full of firsts! Here are some of the things to first happen in this city:
• The Pittsburgh Gazette was the first newspaper west of the Alleghenies in 1789.
• Pittsburgh was home to the first Ferris Wheel in 1893.
• The well-known radio station, KDKA, was the world's first commercial radio station in 1920.
• Formerly the Alcoa Building, the Regional Enterprise building is the world's first all-aluminum building, built in 1953.
• In 1954, Doctor Jonas Salk of the University of Pittsburgh invented the first ever polio vaccine.
• Mellon Area, constructed in 1961, because the first building with a retractable dome.
• Pittsburgh was host to the first nighttime World Series game in 1971.
• Carnegie Mellon University became home to the first robotics center in 1979.
• In 1982, Carnegie Mellon University computer scientist Scott Fahlman invented the first internet emoticon – the smiley :-).
A go-to destination for movie producers, some of Hollywood's biggest blockbusters were filmed on location in Pittsburgh:
The Perks of Being a Wallflower
The Night of the Living Dead
Pittsburgh isn't just a movie backdrop. We've supplied our fair share of celebrities, athletes, musicians and more:
• Dancers/choreographers: Martha Graham and Gene Kelly
• Musicians: Stephen Foster, Henry Mancini, Billy Strayhorn, Billy Eckstine and George Benson
• Vocalists: Lena Horne and Perry Como
• Pulitzer Prize-Winning Writers: August Wilson and Annie Dillard
• Environmentalist and Silent Spring author, Rachel Carson
• Artist, Andy Warhol
• Actors/Musicians: Michael Keaton, The Vogues, Rusted Root, Christina Aguilera, Bobby Vinton, Daya, Wiz Khalifa, Bret Michaels, Jeff Goldblum, Joe Manganiello, and Dennis Miller
• Football superstars Tony Dorsett, Joe Montana, Johnny Unitas, Joe Namath, Dan Marino, Jim Kelly and Gus Frerotte
Pittsburgh is a mecca of good eats. We're famous for a lot of different foods:
• You've probably heard of McDonald's Big Mac. It was invented near the city in 1967 and made its national debut in 1968.
• The world's most famous ketchup, Heinz Ketchup, was invented by H.J. Heinz in Pittsburgh.
• Representing Pittsburgh's Polish heritage, the pierogi can be found on menus around the city.
• Nothing says 'Pittsburgh' like some chipped ham (or 'chipped chopped ham')! It was conceived in 1933 at Isaly's.
• What would you do for a Klondike bar? You can thank Isaly's for this one too! The Klondike bar was invented by Sam Isaly in 1929.
• Pittsburghers are known for putting French fries on just about anything. So, if you want a 'Pittsburgh' salad just top it with French fries!
• Speaking of fries, the most iconic sandwich in the city can be found at Primanti Bros. Each sandwich is stacked high with French fries and coleslaw. The concept came to light during the Depression, when workers needed a quick, easy-to-eat lunch.
Pittsburgh Real Estate Guide: Accolades
Year after year, publications all over the nation include Pittsburgh on their "best of…" lists. And, it's no wonder, Pittsburgh is continuously growing and emerging. Need even more reasons to love Pittsburgh? Take a look at some of its most recent accolades.
Best City
• Time Magazine named Pittsburgh the Best City in the US Northeast in 2015.
• Worth Magazine selected Pittsburgh as one of their 15 dynamic cities for 2016.
• Travel + Leisure readers voted Pittsburgh as one of their favorite U.S. cities.
• ValuePenguin ranked Pittsburgh 23rd out for 150 best cities for young families.
• Men's Journal highlighted Pittsburgh on the 2016 Best Places to Live.
• Not for the first time, Livability.com placed Pittsburgh's Downtown on the national Most Livable List as No. 5 due to "expanding housing options, rising population, affordability, diversity, and around-the-clock entertainment".
• Named on Travel + Leisure's global and prestigious Best Places to Travel in 2016 list.
• Business Insider named Pittsburgh one of the best cities for millennials in America.
Affordability
• According to Forbes, Pittsburgh is among the cities that give the most bang for your buck.
• CareerCast.com named Pittsburgh the third best U.S. city for stretching a dollar.
• Pittsburgh ranked as one of the most affordable places to live in the U.S. by US News & World Report.
Real Estate
• CNBC recognized Pittsburgh as one of the best cities for first time home buyers
• Zillow named Pittsburgh one of the best cities to flip a house
• NerdWallet featured several Pittsburgh neighborhoods in their list of best places for homeownership in Pennsylvania
• Movoto ranked Pittsburgh one of the 10 best cities in the US for home buyers.
• Realtor.com recognized Pittsburgh as the #2 city in the US where millennials are most likely to buy a home.
Entertainment
• Redfin, along with the Beer Institute, named Pittsburgh the best city for beer lovers.
• Pittsburgh is the 3rd best city for football fans according to WalletHub.
• When it comes to holidays, Pittsburgh ranked 5th out 100 for the Best Cities to Celebrate St. Patrick's Day and 1st out of 100 for Best City to Celebrate Easter by WalletHub.
• Pittsburgh's Great Race ranks in the top 10 of 10K's worth the travel Daily Burn
Other Accolades
• ApartmentAdvisor ranks Pittsburgh as one of the top U.S. cities for apartment living.
• Amazon says Pittsburgh is the 8th most romantic city in the U.S.
• Of the Friendliest Cities in America by Travel + Leisure, Pittsburgh is voted number 7.
• BizBash list Pittsburgh at the top of the 5 U.S. cities on the rise for meetings and events, claiming "alternative to traditional corporate destinations with availability and bargains"
• Huffington Post ranked Pittsburgh among the Top 10 Cities Techies Should Consider Moving To in 2016
This content was originally published here.