Uncategorized
The Best Real Estate Software: Our Picks for 2018
In order to become great agents, good agents need great real estate software. In order to become top producers, great agents need the best real estate software.
To put it another way, if you only have a hammer, you might start seeing every problem as a nail. Too often today I meet agents and even brokers relying on old hammers to fix new problems. When the hammers don't work anymore, they throw money away on the latest fad rather than taking the time to find the best tool for the job. Luckily, we're here to help.
To help you find the best tools for the job we put together this guide of the 29 best real estate software tools and apps on the market today. If you find a game changer on the list, be sure to let us know in the comments.
Here are our picks for the best real estate software of 2018:
---
1. Contactually (Customer Relationship Management)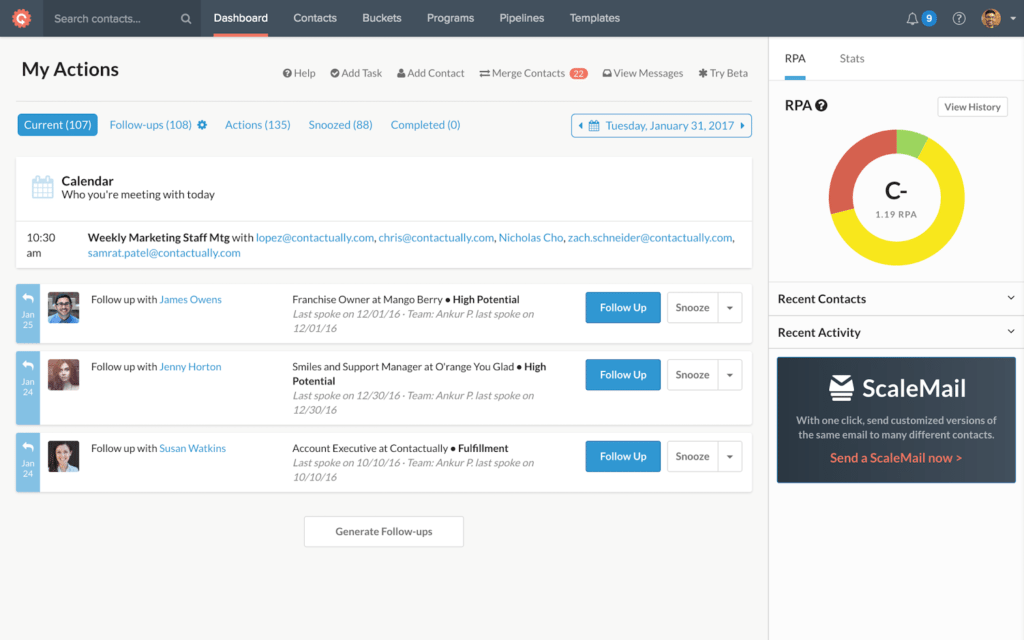 Let's face it. Choosing a CRM is up there with a root canal for most Realtors. There are dozens and dozens of options on the market and very little to differentiate them all. Contactually on the other hand is a different animal entirely. Instead of just managing your contacts and leads (which it does very well), Contactually goes one step further and helps you manage your relationships. Contactually offers users automated follow up reminders, advanced automation and pipeline management, a letter grade to tell you how well you're doing with your follow up, and manages to do all in a lovely to look at and easy to use package.
Want to learn more? Check out our showdown of the top three real estate CRM platforms on the market today.
---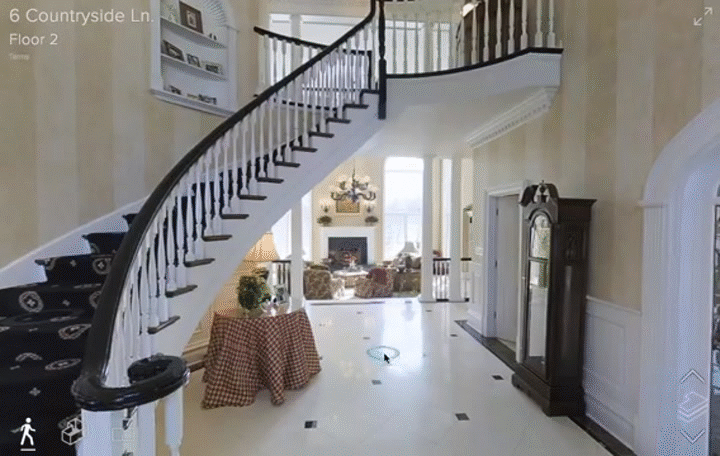 Sometimes your vendors are the ones using the best real estate software. While you may never use Matterport real estate software yourself, it's the engine that makes all those cool 3D walkthroughs possible.
These days, it seems like many clients, especially relocation clients, not only want, but expect 3D tours for high-end properties. Why not give them what they want? Ask your photographer about Matterport or look for a 3D tour company in your area. If you want to go all in, you can buy your own matterport camera for around $4,500. If you're good, you might find yourself with a lucrative side business on your hands.
If you're interested in learning more about 3D technology, read Matterport's free eBook, "Top 10 Ways to Use VR to Win Listings in Real Estate."
---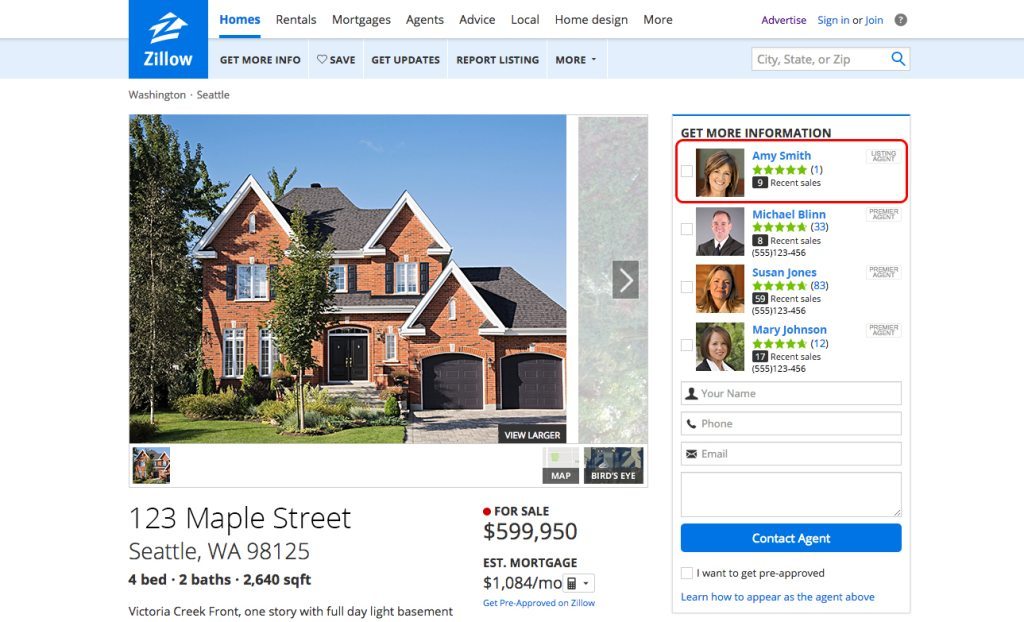 Zillow Premier Agent is incredibly powerful real estate software. More Americans search "Zillow" on Google than "real estate" or "realtor." Zillow.com is by far the largest real estate website in the US. It's the go-to resource for more than 70 million buyers and sellers each month. In order to be competitive, you NEED to be on Zillow.
Here's how it works. As a free user, you can submit new rental and sales listings to Zillow. You can also "claim" listings you created that were uploaded to Zillow straight from your MLS. What this does is place your contact information in the upper right corner of the listings page. However, as a free user, as many as 3 other buyer's agents will also appear on the list.
As a Zillow Premier Agent, your name will appear exclusively on your listings. Thus, when a buyer encounters your listing from Zillow or Trulia, you have a much greater chance of receiving their inquiry and earning the full commission.
For an additional cost, Zillow Premier Agents can also advertise on the listings of other agents. You can choose which zip codes you want to advertise in and set your own budget. The key benefit here is you can find more leads in your local area.
---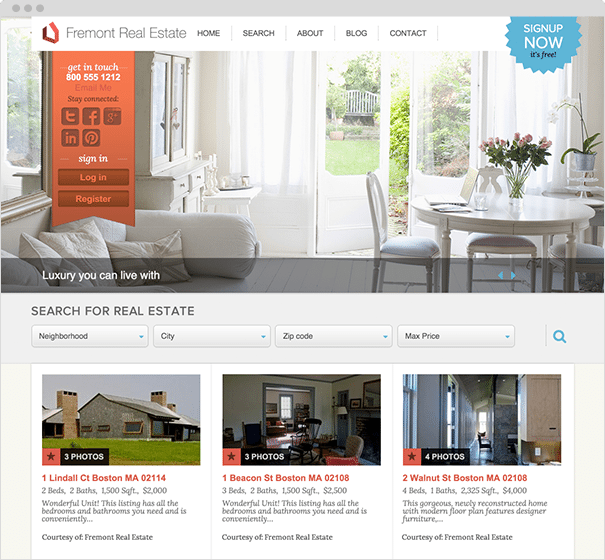 Let's face it. Some Realtors enjoy spending long nights tweaking CSS, or being buried in code trying to get their CRM to finally start working with their WordPress theme. For the rest of us, going with a turnkey solution like Placester mean more time to generate and nurture leads. After all, every minute you spend putting out fires with your ad hoc tech is a minute you're ignoring your clients. Placester provides a sleek website solution with IDX integration, along with a built-in CRM and drip email campaigns. Don't waste your money getting all of these elements from separate sources–get a free demo of Placester today.
Still feeling brave and want to get your hands dirty? Check out our step-by-step guide on building an IDX-enabled WordPress website.
---
5. DocuSign (Electronic Signature/Transaction Management)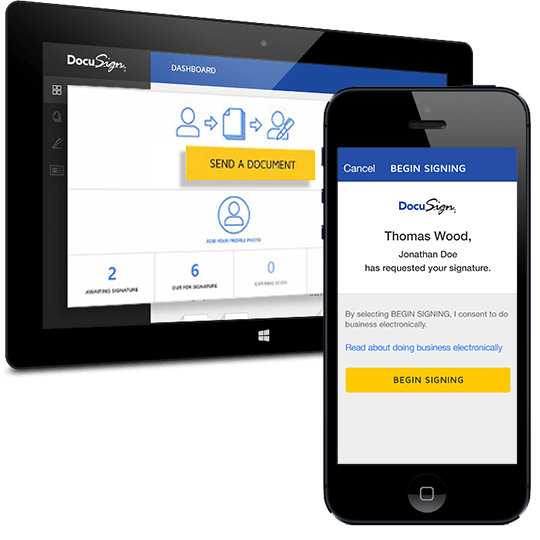 DocuSign, the world's most popular and trusted electronic signature software, is used by an astonishing 250,000 companies worldwide. Not only do they offer best-in-class electronic signatures and management, but they also offer Realtors the best platform for getting documents signed and deals tamed.
DocuSign is the only electronic signature platform to offer an edition especially for Realtors that offers Realtor branding and ZipForm Plus integration. Teams and brokerages that already use ZipForm Plus will find a true plug and play partner with DocuSign. That means seamless integration with all your NAR documents straight out of the box. This is something no other electronic signature platform offers.
Best of all, DocuSign offers a powerful transaction management platform. Agents can keep track of all documents in a transaction from agency disclosure to contracts. Brokers can set up advanced approval processes and workflows to be as hands off, or hands on, as they need to be.
---
6. Dotloop (Transaction Management Software)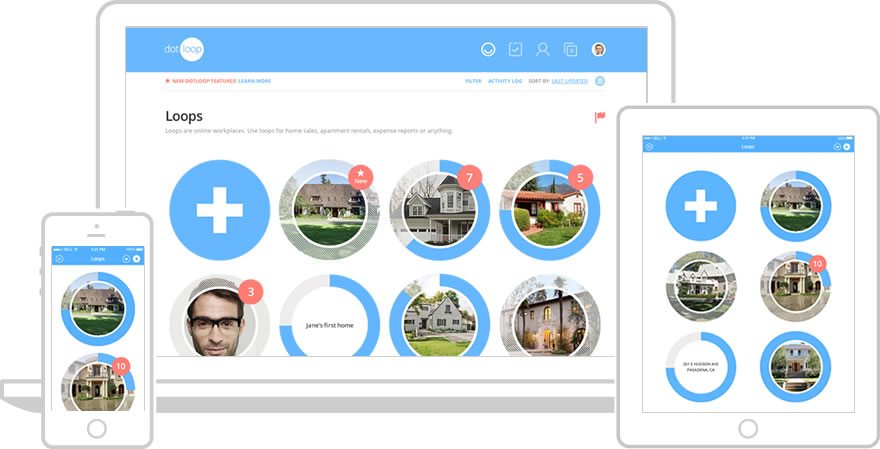 Dotloop lets you create, capture and store all the paperwork required to close even the most convoluted deal with ease. You can create custom templates, send documents out for esignature, and track, collaborate, and store documents for review and compliance all on one platform. Dotloop cuts down the paperwork, faxing, and in-person signings in your average deal to pretty much zero. Dotloop will become the cornerstone of your collection of the best real estate software.
If you're curious how Dotloop stands up to the competition, check out our in-depth transaction management software buyer's guide here.
---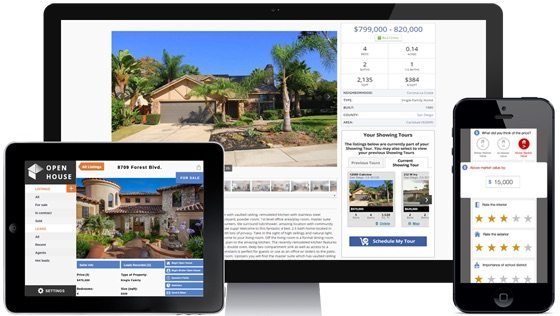 If you're anything like me, you have a few notebooks kicking around somewhere in your office or your car stuffed full of notes from showings, email addresses, phone numbers, and lockbox codes. Showing Suite lets you finally toss them in the recycling bin where they belong.
Showing Suite integrates and automates showing schedules, buyer agent feedback, and any notes, pictures, and videos that you want to store along with your listing. It even syncs with your Supra EKey or Sentrilock lockbox software. If you write regular showing reports for your seller (you should), having it all in one place is a god send.
---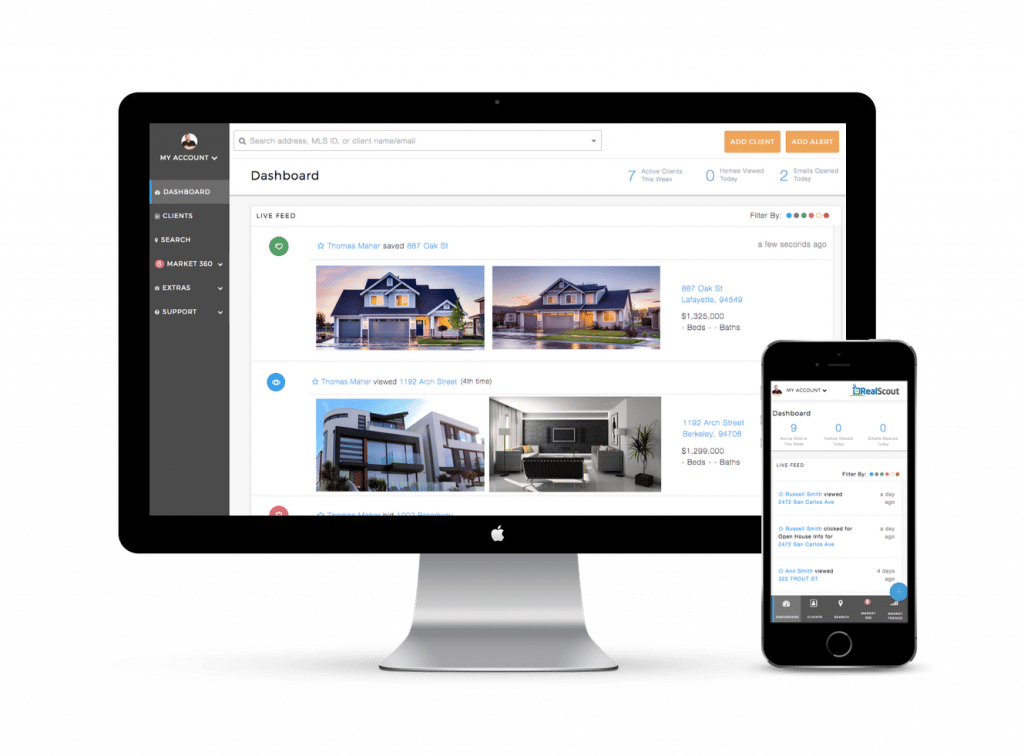 RealScout is a game changer. If you have a busy schedule and a lot of leads to nurture, it can mean the difference between a good year and an outstanding year. RealScout scours your MLS for new listings that match any of up to 400 criteria your leads select, such as waterfront location, high ceilings, number of bedrooms, etc. and automatically sends them the listings in an email. Best of all, the emails it generates look like they came directly from you. All while you're out showing…or on the beach.
Currently used by Sotheby's, Climb, Berkshire Hathaway and Seven Gables, I think realscout is poised to take off in a big way. Remember, you heard it here first.
---

Cloud CMA produces slick, professional looking CMA's (Comparative Market Analyses) that you'll be proud to send to your clients. Best of all, you can brand your CMA's with your headshot and logo for a personalized touch. To learn more, check out our showdown of the top three CMA creation software platforms on the market today.
---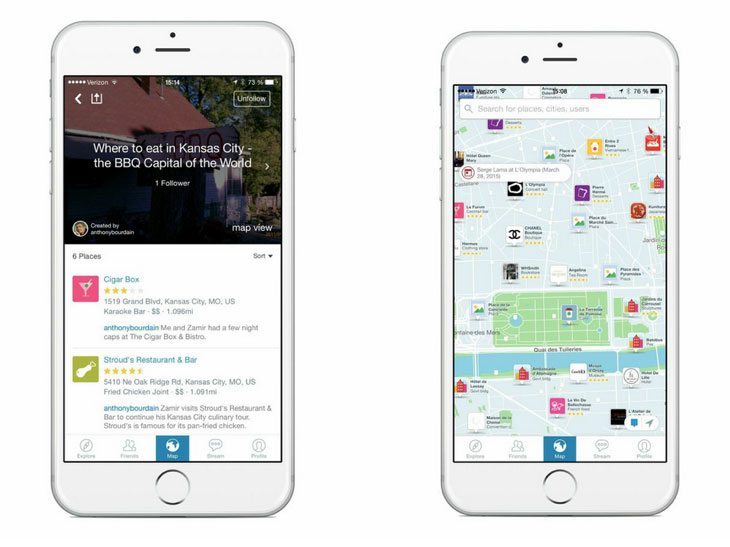 Citymaps has made answering the perennial client question "where are the best _________________ in this neighborhood?" infinitely easier. With Citymaps I can send my clients custom maps of a neighborhood tailored to their interests. It makes anyone an instant neighborhood expert.
Work commercial listings? Citymaps is the perfect real estate software to help plan locations for retail stores.
---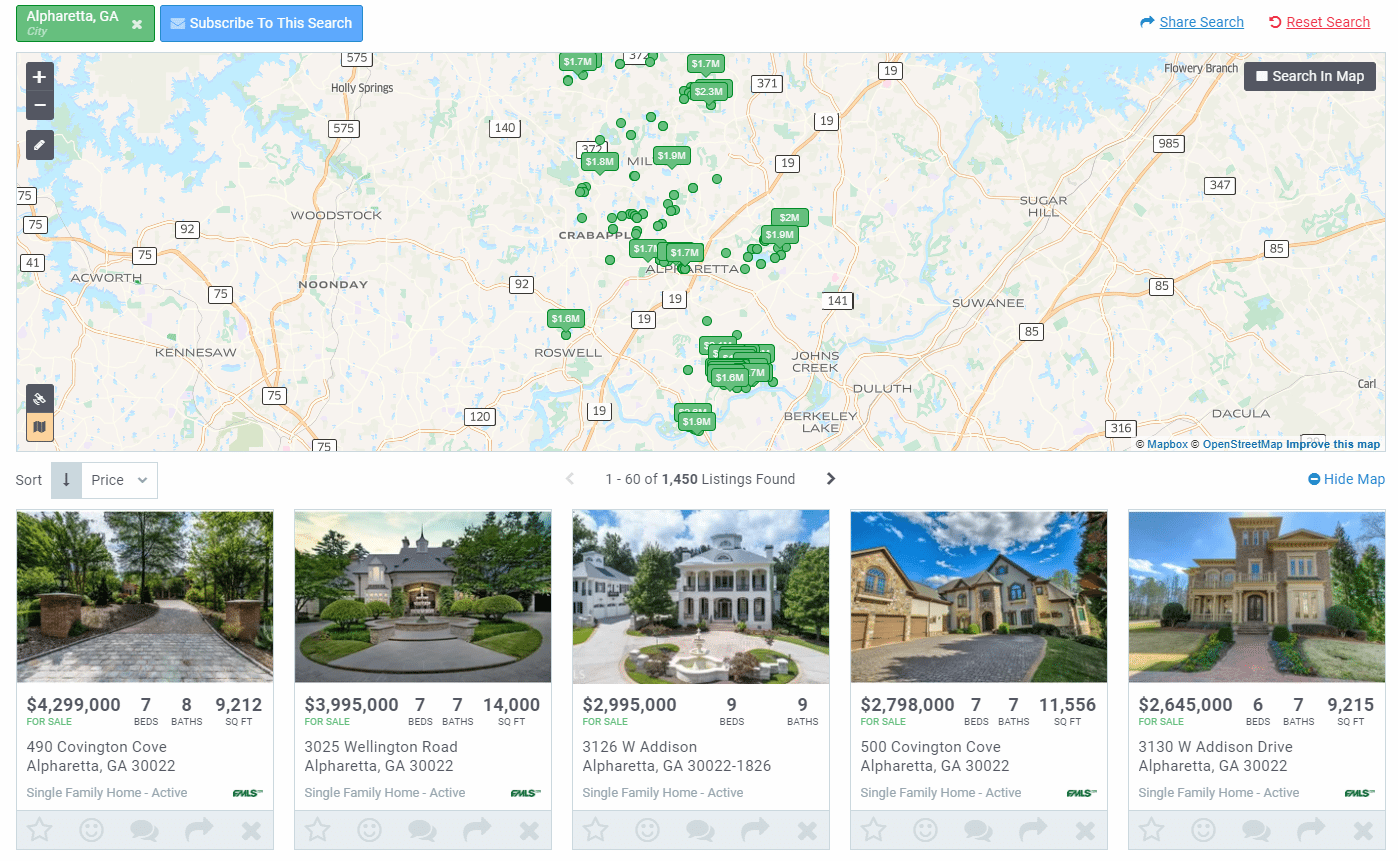 Showcase IDX is one of the few IDX providers that manages to not only make IDX listings and search easy to integrate into your website, but it looks good doing it. Instead of learning CSS or handing over the keys to your site to a freelance Upwork programmer, you can basically just drop Showcase IDX listings right into your site and have them look great.
They also offer all the latest IDX toys like Google maps view, polygon search, adjustable lead capture options, and saving listings. Showcase is so good, they managed to sign on The Mark Spain Team, Real Trends number 2 real estate team in the county by transactions sides.
---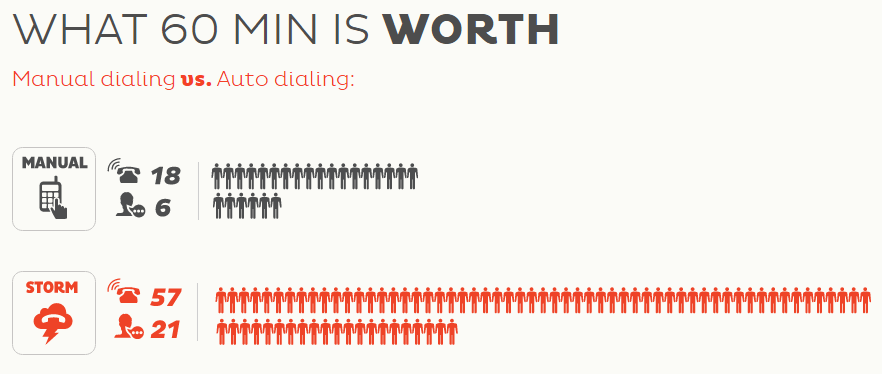 Coffee is for closers only! Here's one for all the cold callers out there. Like everything else in this industry, calling FSBOs and Expireds is a numbers game. Even the smoothest broker isn't going to land every single call. You need to build up momentum to get appointments.
Squinting at a list of names and numbers, and then punching them into your phone slows you down and kills that momentum. That's where auto dialer software like The REDX's Storm Dialer comes in handy. It integrates with your FSBO lists and dials numbers automatically while pulling up pertinent information on your screen. It can even leave a pre recorded voicemail when no one answers. While it's not free, the ROI is immediate. If you spend a lot of time cold calling, you'll wonder how you lived without it.
---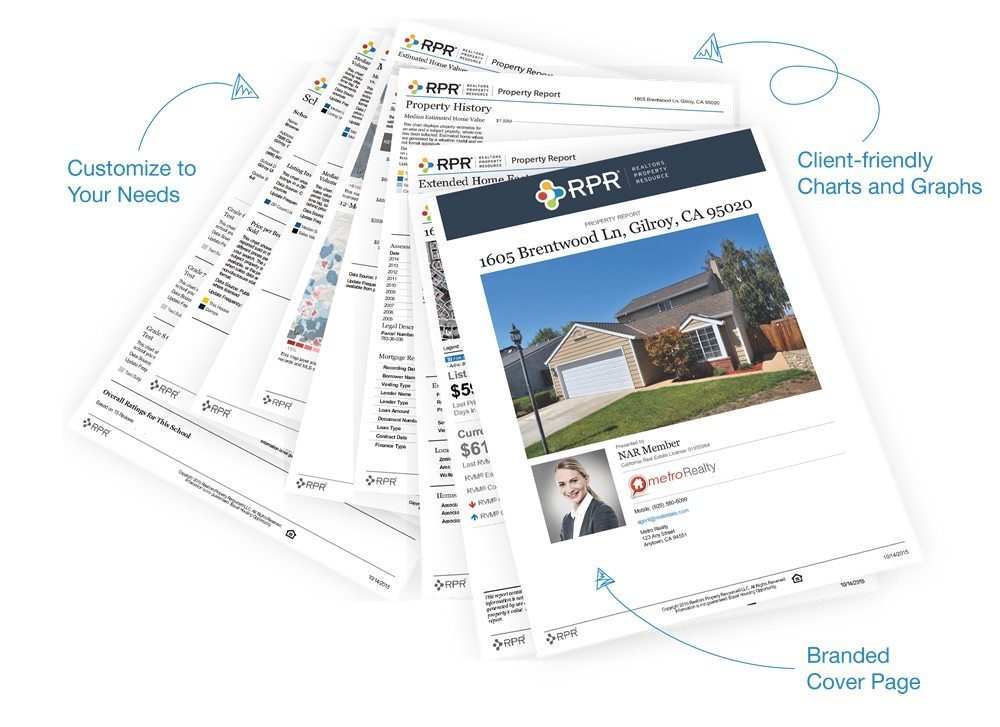 We're fairly certain that almost every realtor has this app on their phone right now. If you don't, you should. RPR Mobile is the fastest, easiest way to look up property information and send branded property reports to buyers or sellers on the go. Best of all, RPR let's you send "mini reports" that have just the right amount of information for sending information to new leads.
---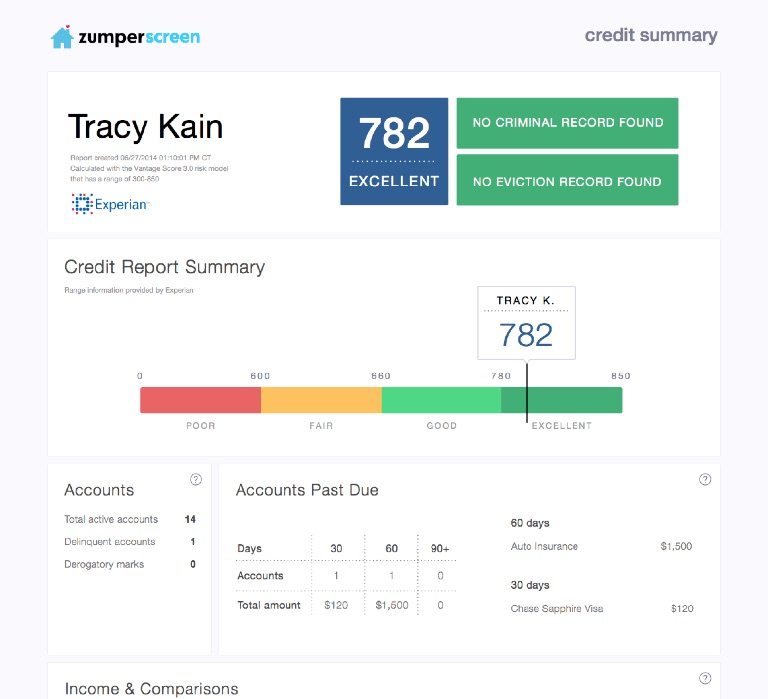 Here's one for the rental agents. Zumper combines all the great features of Padmapper, Naked Apartments, Trulia, and half a dozen other rental apps into one. Zumper not only presents your listing on a lovely, easy-to-search site, but they will also run Experian credit reports and rental applications for your prospective tenants. It makes the rental process so easy, you might feel guilty collecting a broker fee. Zumper is definitely the best real estate software on the market today for rental agents.
---

BombBomb is one of those ideas that sound gimmicky until you actually try it for yourself. One of the biggest problems with email marketing is that it's still a bit impersonal compared to other social media. In lieu of face-to-face communication, video is the next best thing for delivering a personal message. BombBomb lets you record, send, and track video email.
Interested in video marketing but not sure where to start? Check out our guide on the four real estate videos every agent needs to master here.
---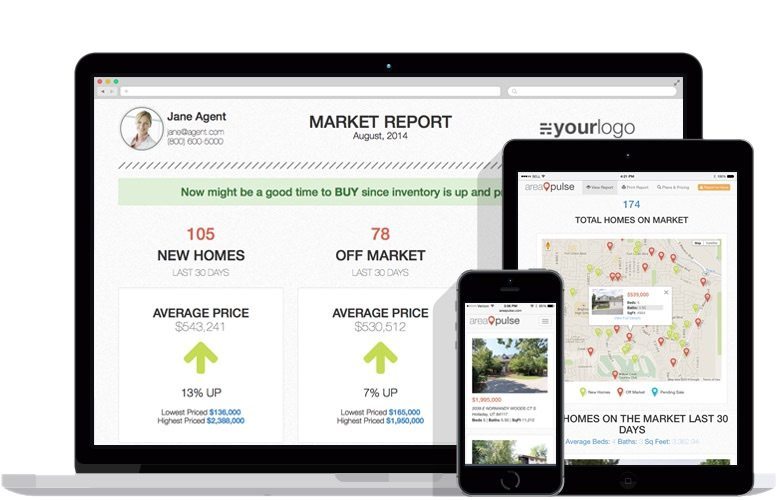 Area Pulse automates the often laborious task of pulling together market data to send to leads or current clients. Not only that, the reports it generates and sends are highly detailed and professional looking. No more screenshots from your dated back-end, excel spreadsheet, or MLS website.
---
17. Waze (Crowd Sourced Traffic App)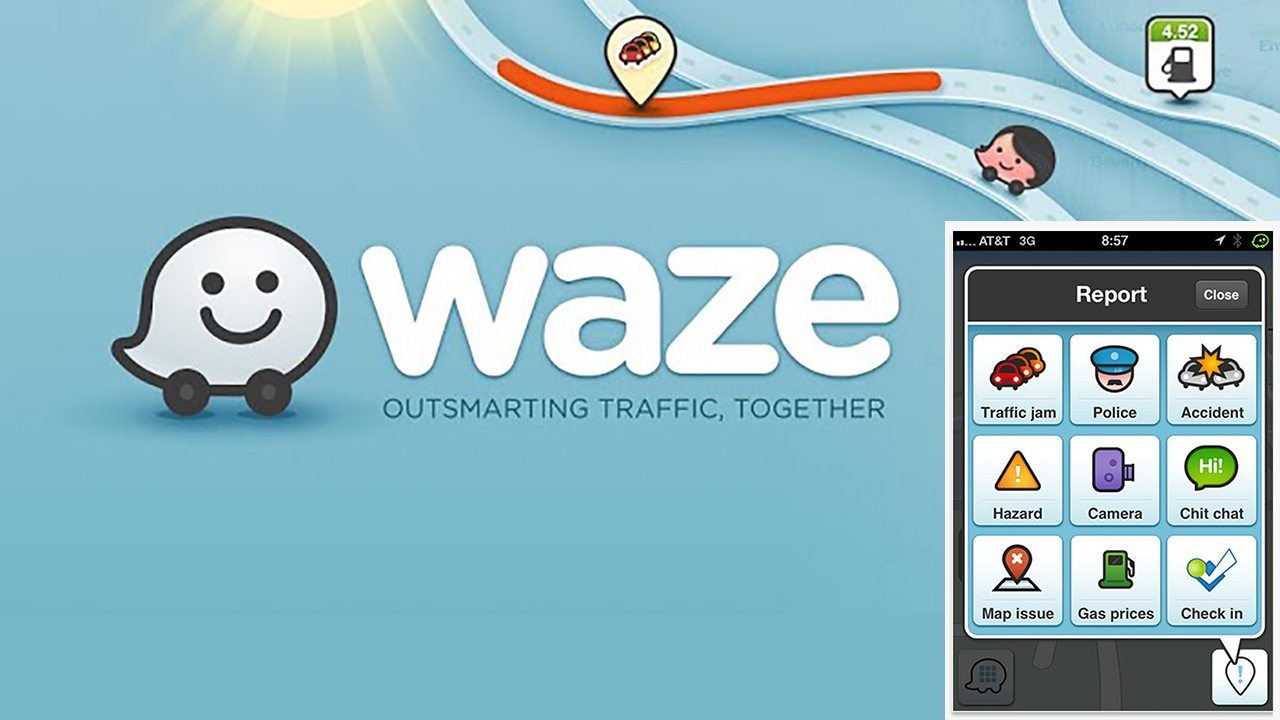 Okay, it's not technically real estate software, but if you're stuck in traffic you're not selling houses. Waze gives you up-to-the-minute traffic condition reports from other Waze users. It saves you time, frustration, and best of all, gas money. Waze is a must have on any realtor's smartphone.
---
18. Key.me (Key Copying Software)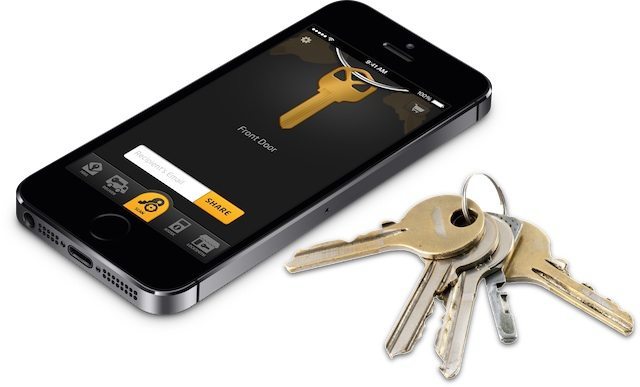 Key.me elegantly solves one of the more furstrating logisitcal hurdles for listing agent and rental agents. Keys!! With Key.me, instead of borrowing a homeowner's keys while you rush off to Home Depot, you simply have to snap a picture of the key and head to your local Key.me kiosk to make a copy.
The best part is that if you happen to lose a key, all you need to make a new copy is the photo you have saved in the app. No more lockouts. Ever.
---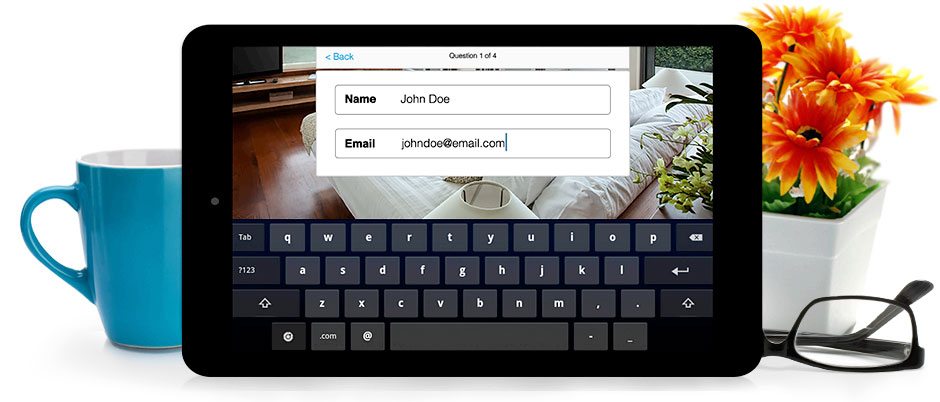 Open Home Pro will help take the "pen" out of your next open house with their feature-packed paperless open house app. You get digital sign in sheets that integrate with more than a dozen real estate CRMs (Insightly, Top Producer, etc.), automated seller reports, and automated email and text messaging to your open house attendees. No more smudged sign in sheets or tedious data entry. Open Home Pro is a must for property managers, seller's agents. or anyone who runs a lot of open houses.
Want to learn more about Open House Apps? Check out our in-depth buyer's guide comparing the top three open house apps.
---
20. Zurple (Lead Generation/Nurturing)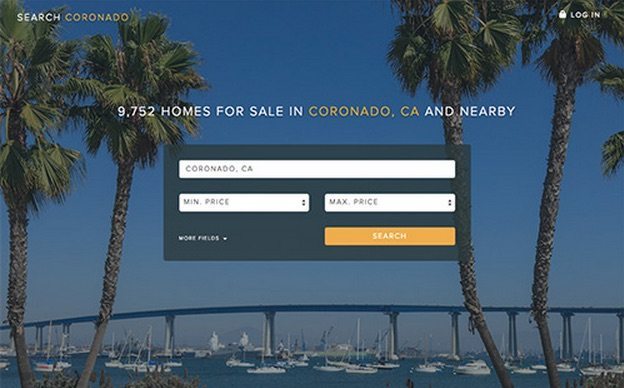 I came across Zurple late last year and was immediately intrigued by what it offered realtors. For one, it uses incredibly smart email automation that puts its competitors to shame. Secondly, it can be used in combination with Zillow/Trulia for a very reasonable price.
So what does Zurple do? Its primary purpose is a lead generation service. Zurple builds you an IDX website to capture leads as they browse for properties (example below). Once in your system, Zurple monitors their browsing activity and gets to know their profile: What's their budget? What types of properties are they looking for? What amenities do they need? All of this information goes into your system.
The next part, however, is where the real magic happens. Zurple sends automated emails to your leads based on their interests and any updates on the market. For example, if a visitor named Suzi comes to your website and spends a while looking at properties, the system may send her an email that reads, "Hi Suzi, I know you are looking for a home greater than 1500 square feet and prefer 924 5th Street. Would you like to see it in person?" She may also receive updates of new listings that match her criteria, or be asked to set up a meeting when her browsing activity spikes.
---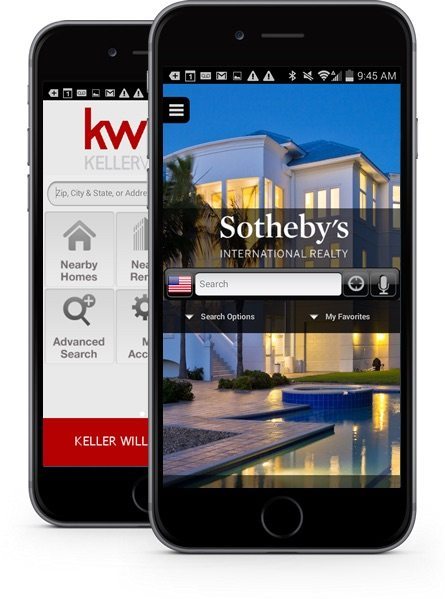 Smarter Agent Mobile offers custom branded real estate apps for a monthly fee that wouldn't even get a software developer to pick up the phone. Here's how it works. Instead of paying a developer to make you a custom app, you pay Smarter Agent a low monthly fee for a rock solid, pre-designed app customized with your branding, agents, and listings.
Your clients and potential clients can download your app from the app store like any other. As far as your clients know, you spent tens of thousands developing the app. Through the IDX enabled Smarter Agent App, clients can search active and recently sold listings from the MLS with all leads going to you.
---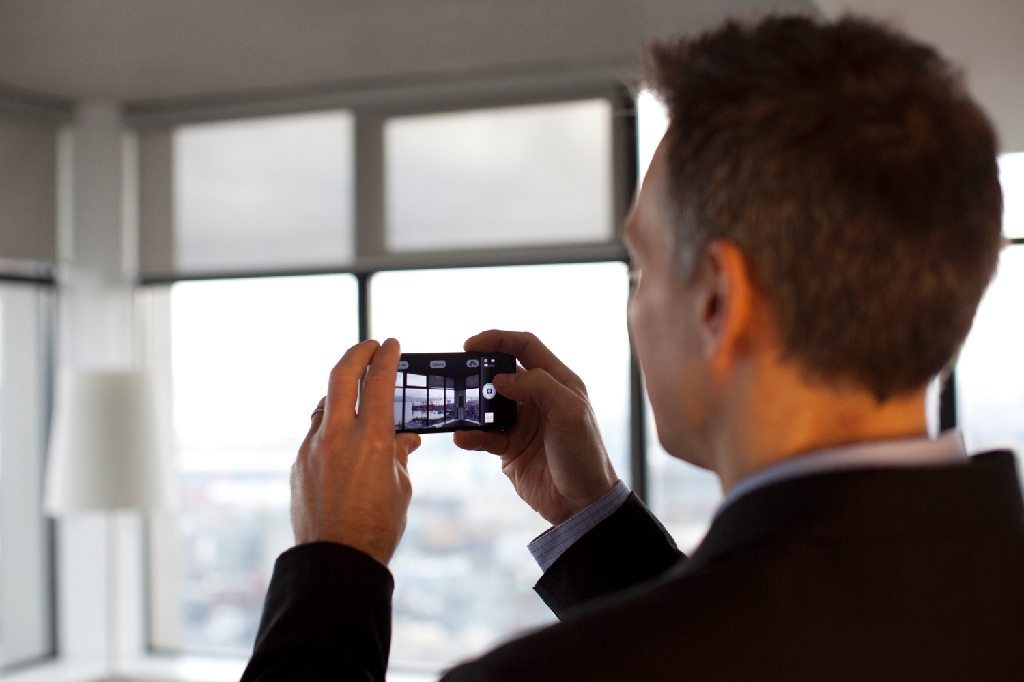 Videolicious makes professional video editing a snap. Agents can add watermarks, logos, and automatically edit together smaller videos into one presentation. If you've ever tried to shoot an entire large home in one take, you know how useful this will be. Your clients will love the professional looking video walkthroughs. Best of all it's EASY. That's why David Marine, Vice President of Brand Engagement at Coldwell Banker calls it "The easiest video app out there."
---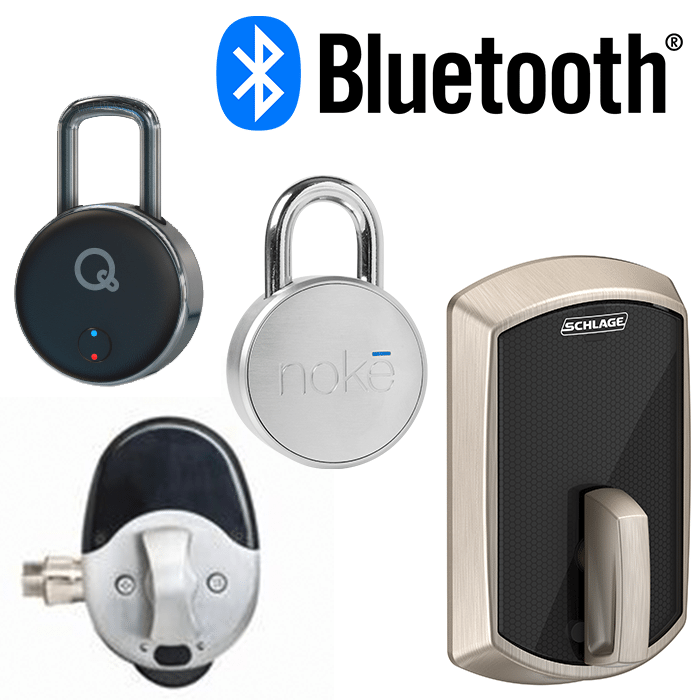 Tired of finicky lockboxes and using wonky software to grant access to your listings? Try Prempoint. Prempoint eliminates the needs for lockboxes and manual keys and gives agents a digital all-in-one access management system. Users can download shared documents, leave feedback, and most importantly, open a growing list of networked smartlocks with bluetooth-enabled smartphones.
---
24. Hutch (Virtual Staging Software & Room Planner)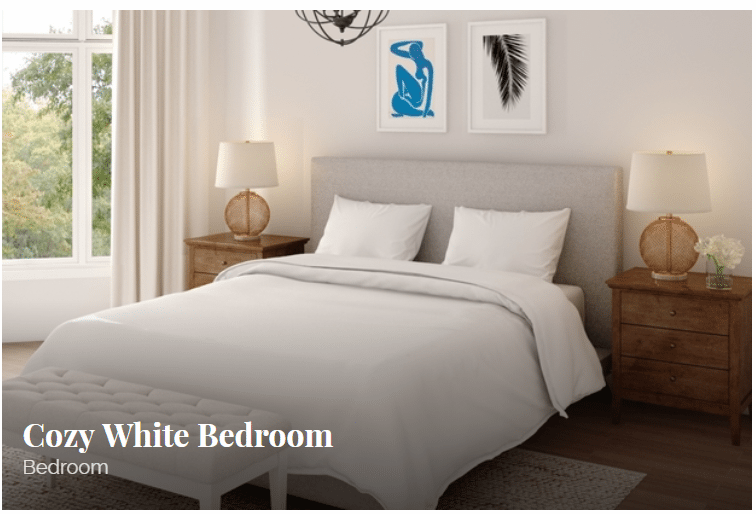 It's about time someone merged easy to use home staging software with actual home furnishing you can buy. Instead of goofy renderings of Barcelona Chairs that would look more at home in an dated Xbox game, Hutch offers you the ability to upload a photo and fill it with furniture, rugs, mirrors, and even tchotchkes your client might buy. Even better, it offers what should be called the "rich bachelor mode" where you can actually buy all the cool stuff in your virtually staged room and have it delivered. This can work in a pinch for virtual staging, but really shines when it comes to helping that feet shuffling buyer really see how their stuff could look in a listing.
---
25. LiveChat (Chat Software for Your Website)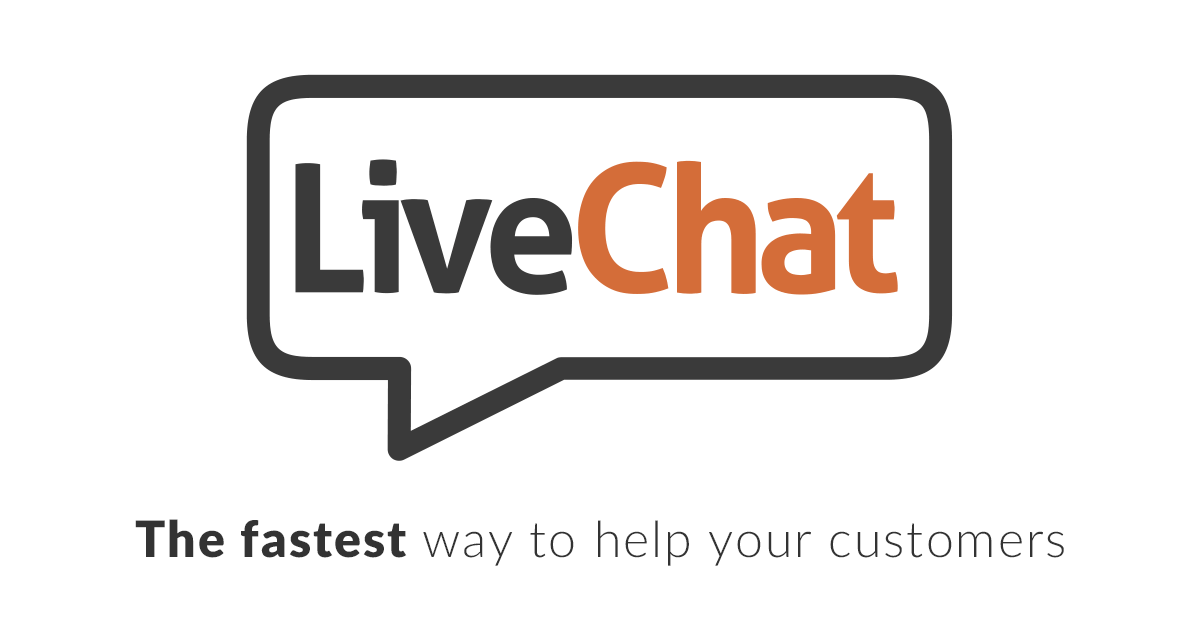 If there's one lesson you take away from the state of digital marketing for real estate from 2017, let it be this: Your leads expect answers NOW. Hard truth time. The longer you wait to respond and the less options you give them to reach you the fewer leads you get.
Increasingly live chat is something that your leads will expect. Sure, you want them to email you, or call you, or text you, but that's a commitment that not everyone is willing to take on right away. Even great leads are wary about signing up for spam or cold calls. Install LiveChat on your site and you'll get a notification on your phone when someone wants to chat. Easy, and at just $16 a month, cheap!
---
26. RealtyMX (Rental Listings Management)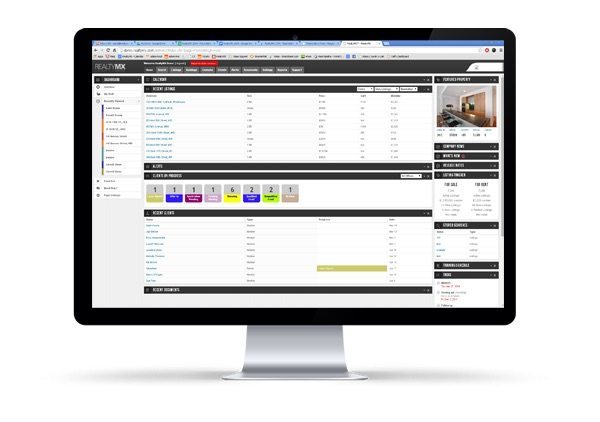 An enterprise class listings management system, RealtyMX offers the brokerages that use it a turnkey listing database solution. Designed for New York City based brokerages, RealtyMX offers MANAR, RLS, IDX, and VOW support. The system also syndicates listings, and has integrated CRM and document management systems. Best of all, it provides gorgeous custom websites for agents.
---

Most buyers never realize the complicated dance that some agents have to do in order to schedule a day of showings. They call listing agents, listing agents call homeowners, rinse and repeat then repeat 3 more times at the last second.
CSS takes all the stress and chaos out of scheduling appointments. Agents can call one phone number or use one app to schedule multiple showings with multiple listing agents. Homeowners can approve or decline each showing right from their phone. Truly amazing.
---

Home Value Leads offers a turnkey seller lead generation system by offering agents a customizable home value estimator that you can use on your IDX website, or even better, on your facebook ads. The system also provides lead follow up via built in drip campaigns, instant lead notification, as well as access to the Real Estate Masterminds Facebook group.
---
29. Realsuite (All in One CRM/Transaction Management Platform)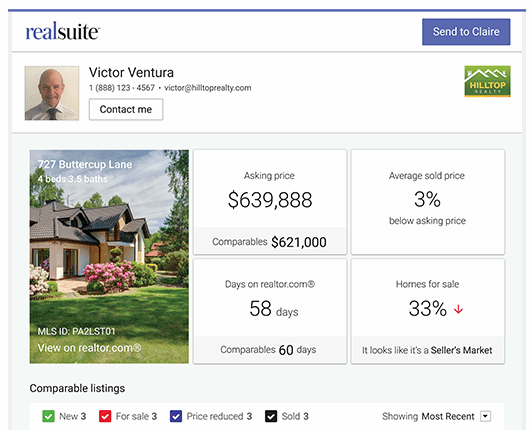 Although it's still in beta testing, the whole real estate tech industry is buzzing about Move Inc's latest and greatest new real estate software, Realsuite. Realsuite is promising to deliver what agents have been asking for seemingly forever, an integrated, all in one platform that will allow Realtors to generate and nurture leads, access their MLS, and manage transactions without having to cobble together solutions from 4 different companies. Even better, from our sneak peeks at the beta version, it also addresses most Realtor's other main complaint about other Move Inc software like Top Producer. It doesn't look like Microsoft Excel circa 1995!!! Powerful tools, affordable pricing (we hope) AND a slick interface that doesn't make your eyes bleed? Yes please. Stay tuned for our full review of Realsuite once the product finally launches.
---
Over to You
What did you think of our list? What real estate software do you rely on to make your job easier? Let us know in the comments.
This content was originally published here.